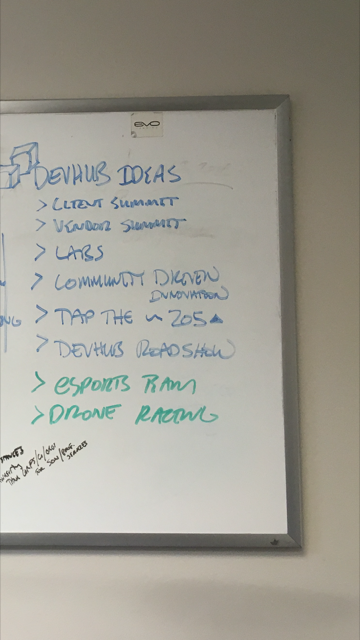 DevHub is not the only platform providing multiple site management. The issue is that everything else out there is a bespoke version of what DevHub was intended to do….manage experiences at scale.
There are lots of things happening at DevHub so to make sure you are up to date, here is where you can find us: Twitter, Facebook, LinkedIn, Medium, Instagram and Blog.
This is the pulse of DevHub. DevHub's team has diverse backgrounds and have walked numerous paths to settle in Seattle; they've come from Indiana, Vermont, Spain, Mexico, California, Texas, Phillipines, India and many more places including all corners of Washington state. Those are the faces we we see every morning in our HQ. They are all vital to us and our enterprise.
1.6 million sites later, the idea of focusing on a vertical - platform migration for landing pages - location search optimization - would be daunting to most platform companies. DevHub thrives on solving these problems for our partners and is built for those specific purposes; a platform that continues to be innovated on to do it all.

The promise of DevHub; do it all, can be interpreted only as an organization that is built to last.