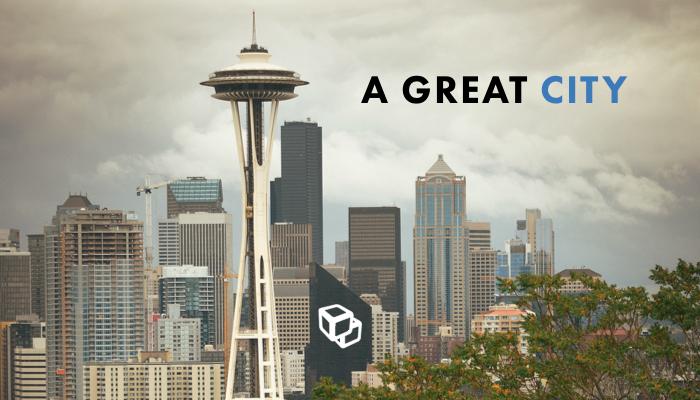 Seattle doesn't need to reinvent itself but the obvious influx of technology talent could teach a thing or two for what building a great company looks like in a city. Seattle has a reputation of being rainy which skews some tech folks to balk when they think about moving here. Meanwhile, companies like OfferUp, Tune and DevHub are heads down focusing on building the next mega technology company - with a solid focus on work / life balance.

Whether you know it as the Emerald City, Queen City, Jet City or Amazonia - Seattle is truly great!

Happy Holidays from all of us a DevHub!