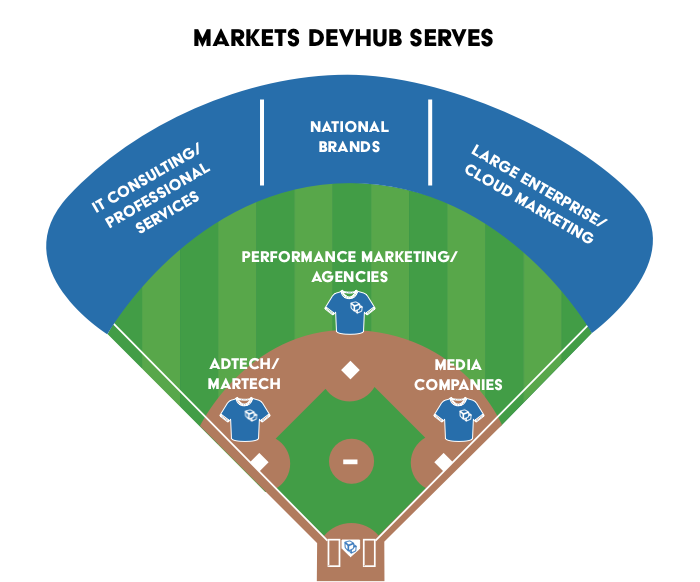 DevHub is provided as a fully managed SaaS service in our secure cloud hosting infrastructure. Serving the needs of individual sites all the way up to the enterprise, we provide industry leading service and support and custom SLAs (service level agreements) to allow you to scale without issue.
Seattle is home to several cloud marketing companies including Adobe, Microsoft as well as remote offices for Salesforce and Oracle. DevHub takes its position on the experience or foundational side of marketing cloud - after all - the traffic has to land somewhere. Having worked with several different markets DevHub has unique knowledge on what IT takes to be successful at scale.
It's true that marketing cloud solutions are facing increased challenges whether that's cost or timely execution. Yet the demand for a cohesive and manageable experience will become the standard; especially with the consumer being mobile and new networks popping up and of course Google's updates.
The markets we serve will remain a key focus. We're a company of experience thinkers. We're spectacular at leading innovative companies who are looking for sustainable web strategies for their customers.
DevHub is not a company to follow trends; website builders of yore are cannibalising themselves for pennies. To us - DevHub is at the core a mindset. When our customers do not have to worry about managing 10s, 100s, 1000s of digital experiences (sites, landing pages) - they get to focus on marketing, innovation and product development - wins.