Expertise and dedication are qualities that define our team. Daniel Rust, a gifted software architect and Mark Michael, a bold entrepreneur, met in high school and have been working together as partners ever since.
Mark and Daniel recognized a gap in the CMS market between website builder and enterprise scale, so they pounced, launching DevHub. Surfacing as a promising and innovative company, DevHub received funding from notable VC and angel investors from Seattle, LA, NYC and Silicon Valley.
"From DevHub's downtown Seattle HQ, we successfully help Fortune 500 brands to small businesses manage hundreds of thousands of digital experiences and millions of campaign performance dollars."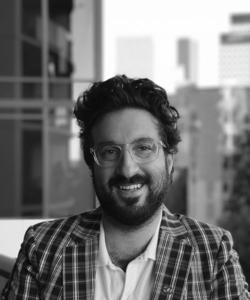 Mark A. Michael
CEO + President + co-Founder
Mark Michael is the CEO/ President/ co-Founder of DevHub. An innovator of scaling technologies, Mark co-founded the company with the foresight that websites are foundational to all marketing efforts, inclusive of the connected device - sites are the common denominator in driving customers. Under his leadership, DevHub has secured the largest enterprises across media, marketing and brand landscapes world wide.
With a Bachelor of Science in Strategic Marketing Relations from Central Washington University, Mark has the ultimate responsibility of making sure the innovation that happens at DevHub is communicated to the masses: timely, effectively and strategically.
Mark is a business brute, having led the DevHub team through the recession and into profitability.
Mark is the diesel engine behind the DevHub movement.
"Every epic customer relationship starts with a phone call - I am here to collaborate with you - call direct (206) 441-4399," - Mark Michael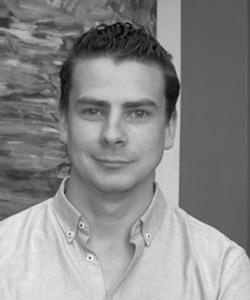 Daniel Lee Rust (@dlrust)
Co-CEO + CTO + co-Founder
Daniel created the DevHub platform architecture and continues to define DevHub inc's technical roadmap and structure.
He currently heads DevHub's team of highly-skilled engineers. Daniel has been at the edge of emerging search engine technologies and Internet design for over 14 years.
His past creations include down2night, SynapseLife (acquired Q1'07), and BuyersVine (acquired Q4'06).
Daniel attended Central Washington University studying Business Administration. He is a completely a self-taught chief architect and his technical process is legendary.
Daniel's twitter is twitter.com/dlrust.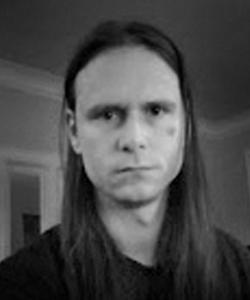 Gerald 'JT' Thibault
Lead Programmer + Back-end Developer
JT is our most seasoned programmer and leads development of all aspects of the backend systems and APIs of the DevHub platform. He was one of DevHub's first key hires and has been a part of the DevHub team since 2008.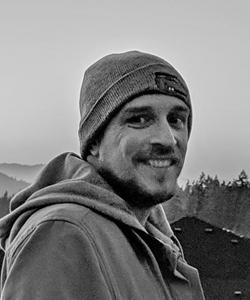 Eric Willis
Lead Production Designer
Eric keeps DevHub customers and the DevHub brand looking in sync across all four corners of any device. Eric hails from Indiana and is a self-taught designer. He is responsible for leading the DevHub production design team to execute on client needs and wants while guiding best practices of web standards. He is always thinking about scale.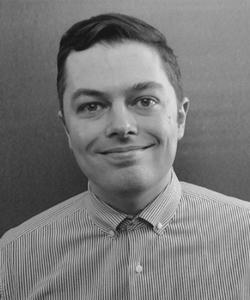 Gabriel Meringolo
Full Stack Developer
Gabriel is a pure experience, test driven Full Stack Developer for DevHub - with a versed culinary background. He creates complete user experiences that leave a lasting impression for DevHub customers. Expert level -- Python, Django, Javascript, HTML, CSS, Postgres, Microsoft SQL server.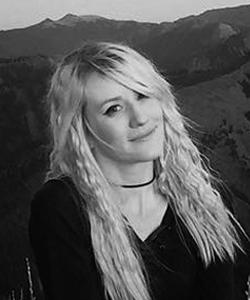 Kim Brandt
Lead Creative Developer
Kim joined DevHub to lead our creative teams and set aesthetic design standards. From our corporate and product sites to customer landing pages, Kim along with her team spearhead all elements of design while adhering to best practices. Kim is a Seattle native and has a background in graphic design, web design, and media communications.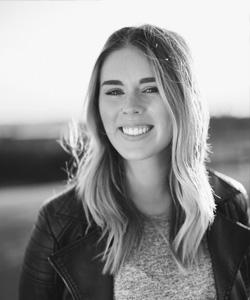 Willow Neely
Customer Success Manager
Willow joined DevHub to lead our customer success teams.
Her background in marketing was a perfect fit between the demands of our customers and the flexibility of DevHub's technology.
Willow is a graduate of Washington State University.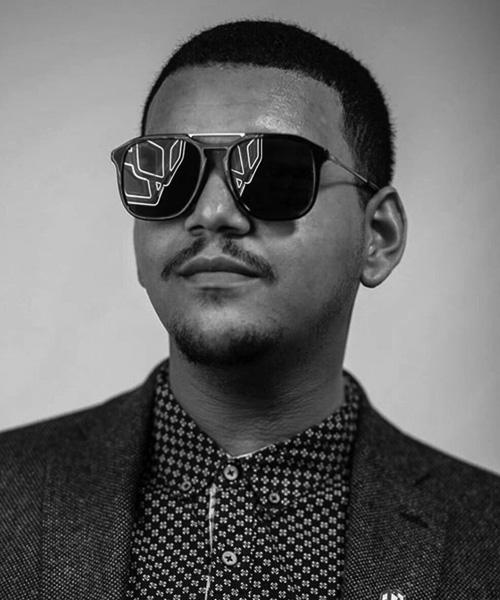 Cedric Vallieu
Sales Operations Lead
Cedric joined DevHub in January 2019 and quickly became a force within DevHub.
Cedric's relentless drive and technical understanding has continued to increase efficiencies in DevHub's sales processes.
Cedric is a determined self learner who is focused on helping small and enterprise customers find the best DevHub product for their needs.
Jeff Schrock
Executive Chairman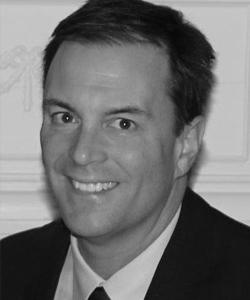 Mr. Schrock provides structural, financial, and strategic guidance as DevHub's Executive Chairman. He also serves on the board of Transpera and LearnLive Technologies and is part of the Intel Capital investment team. Prior to this, Mr. Schrock was RealNetworks' Vice President of Corporate Development. During his tenure, Real's corporate development team executed multiple transactions, including the $600 million joint venture between MTV Networks (Viacom) and Rhapsody, as well as the $350 million acquisition of WiderThan. Schrock also led content licensing and distribution negotiations for RealNetwork's consumer business.
Prior to joining Real, Schrock worked in corporate development for Yahoo! and also served as Vice President and General Manager of Yahoo! Broadcast following it's acquisition of Broadcast.com.
Before joining Yahoo!, Schrock honed his entrepreneurial abilities. He co-founded and served as CEO of Activate, from 1996 to 2001. Under his leadership, Activate was the second fastest growing private company in Washington state from 1998-2000. The company was financed by leading venture capitalists, including Madrona Venture Group, until it was sold to CMGI in 1999 for $100 Million.
Investors
DevHub inc is a venture-backed company with an investor base made up of both institutional and angel capital from Seattle, Silicon Valley, New York, and Los Angeles.
If you are interested in learning more about potential future financings, please contact us at info@devhub.com.