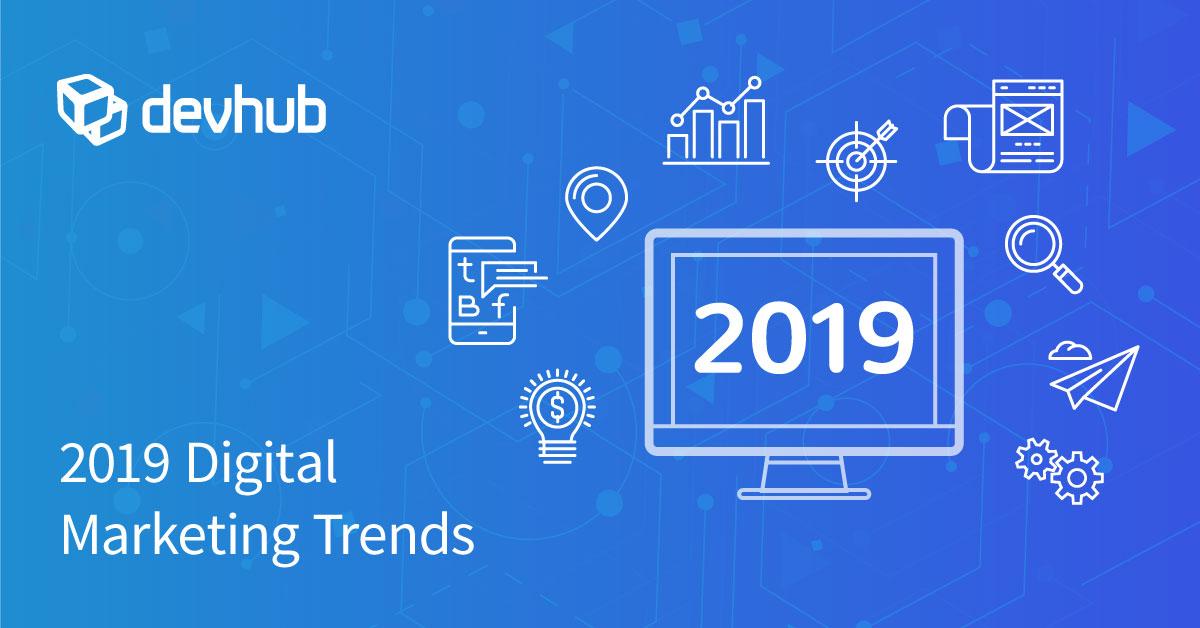 The role of the marketer has never been as diverse as it is today. New technologies are hitting the digital marketing landscape every month! With this rapid speed of change, keeping your competitive advantage means keeping up the with ever-evolving marketing trends that go hand-in-hand with new technology. Here are the top seven trends that are expected to be on the minds of CMOs and product/ marketing managers in 2019.
1. Omni-Channel Marketing
We've seen multi-channel marketing, where content is delivered to customers across multiple channels. Omni-channel marketing takes it the next level by integrating customer data across these channels so your marketing efforts remain consistent. Because it permits customers to begin a transaction on their smartphones and finish on their laptops, your channel-messaging capabilities must be seamless. From email to social to content to search.
2. Search is Moving to Voice
Whether they're using Alexa, Echo, Siri or Google Home, consumers increasingly rely on their AI-driven smart speakers- and they're doing more than asking about the weather. Businesses should be prepared to advertise right from consumers' homes. They not only have to consider how they look, but how they sound. Because people speak differently than they type, optimizing for voice search entails the use of long-tailed keywords and providing answers quickly.
3. Conversion Rate Optimization (CRO)
Many marketers have tracked conversion rate optimization for a while, and it's becoming an increasingly critical metric as commerce continues to migrate and optimize online. Mobile is driving a whole newften via mobile devices. An emphasis on CRO focuses on visitors who complete the desired action. It tracks relevant data to improve future marketing campaigns to raise conversion rates.
4. Leverage Sales Funnels
From customer awareness to the first point of contact, through sales and post-sales marketing, tracking customers' progress through your sales funnel is vital to seeing the conversion numbers you want.
5. Content Marketing
Content marketing continues to become more strategic. Increasingly, marketers are focusing on creating high-quality content targeted at carefully researched customer personas. This holistic marketing strategy increases customer engagement and is highly effective at reaching sales goals.
6. Video Content
Video has flooded social media, and the growth looks to continue unabated in 2019. As the second largest search engine, if your ads aren't on YouTube, you're missing out. Integrating video into your content marketing strategy will continue to grow in importance, whether you choose to align your brand with online influencers, create your own in-house videos, or team up with content creators to drive your growth and customer awareness.
7. Podcasts
As part of your content marketing outreach, don't limit yourself to blog posts or videos. Podcasts are significantly popular, and many listeners have plenty of disposable income. When you create a podcast, you're marketing to high-demand users who can make valuable customers.
By staying on top of these digital marketing trends, you can harness the power of data and today's technology to transform your customer engagement and your bottom line in 2019.