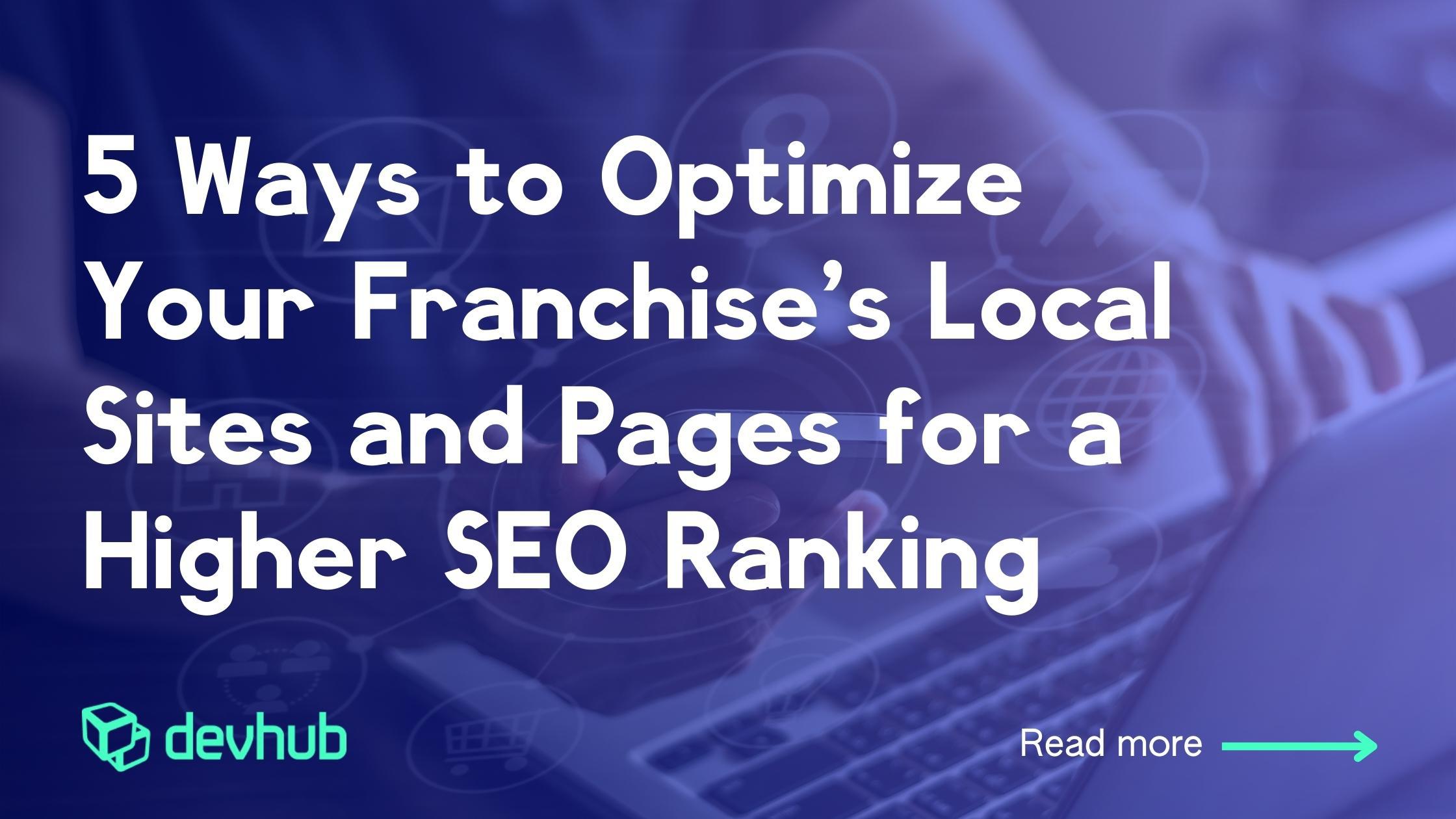 There are several key components that determine how your web pages rank on Google and other search engines - from URL structure to speed, mobile optimization, meta titles & descriptions, backlinks, and more. One of the most prominent attributes search engines take into consideration is your franchise website's content.
Not only will optimizing your content on franchisee microsites and pages boost your brand's SEO, but it will also enhance each of your franchisee's local presence, customer experience, increase click-through rates, and, ultimately, revenue. The golden question is: How does it do so, and more importantly - how do you generate results?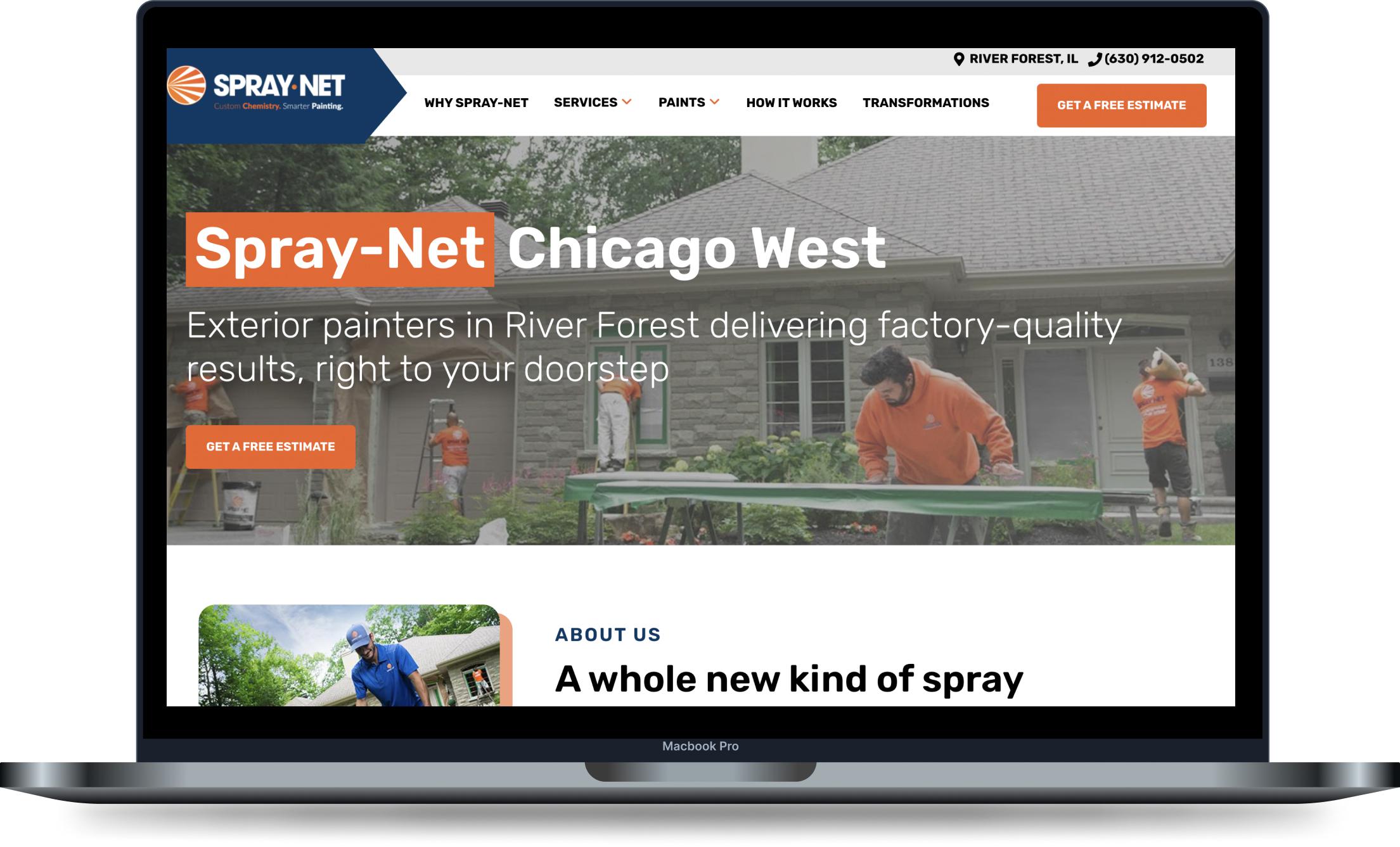 Building Your Local SEO: Optimizing Your Content
There are certain boxes you should aim to tick when optimizing your local content: relevant, clear, concise, and organized to name a few.
1. Relevant Title Tags and Meta Descriptions
The more your content matches up with the keywords users are searching for, the more likely it is to appear on SERPs (Search Engine Results Pages). This is especially true for title tags and meta descriptions, which are crucial for improving click-through rates.
Let's say a user is searching specifically for "In-home senior care in Seattle." If your Title Tag is an exact or nearly exact match, you're not only more likely to appear as one of the top results, but the user is likely to click on your site over a less relevant one, like "Senior living facility in Seattle."
Your keywords should also be relevant throughout your content, your URLs, and your meta description. Don't forget to include ALT text with any uploaded image for ADA accessibility, ranking in image search, and adding relevancy.
2. Launch (and Update) Local Franchisee Pages and Microsites
Remember: search engines rank by page. For some franchises like restaurants, local pages alone can do wonders for their SEO. Other categories, like home and commercial services, often require something more robust since customers in their markets are likely searching for specific services.
Launching a local microsite for each franchisee allows them to rank higher for each service in each market. Pair them with the optimized title tags and meta descriptions mentioned above, and you'll likely start to see double-digit growth in organic traffic.
Of course, it's not enough just to launch them and "let them do their thing." Websites, especially local sites, need regular updating as web standards and location information change. Many franchisors opt for a partner who can keep up with these technological changes, franchisee requests, and integrate with their existing technologies and listings for a smooth digital activation strategy.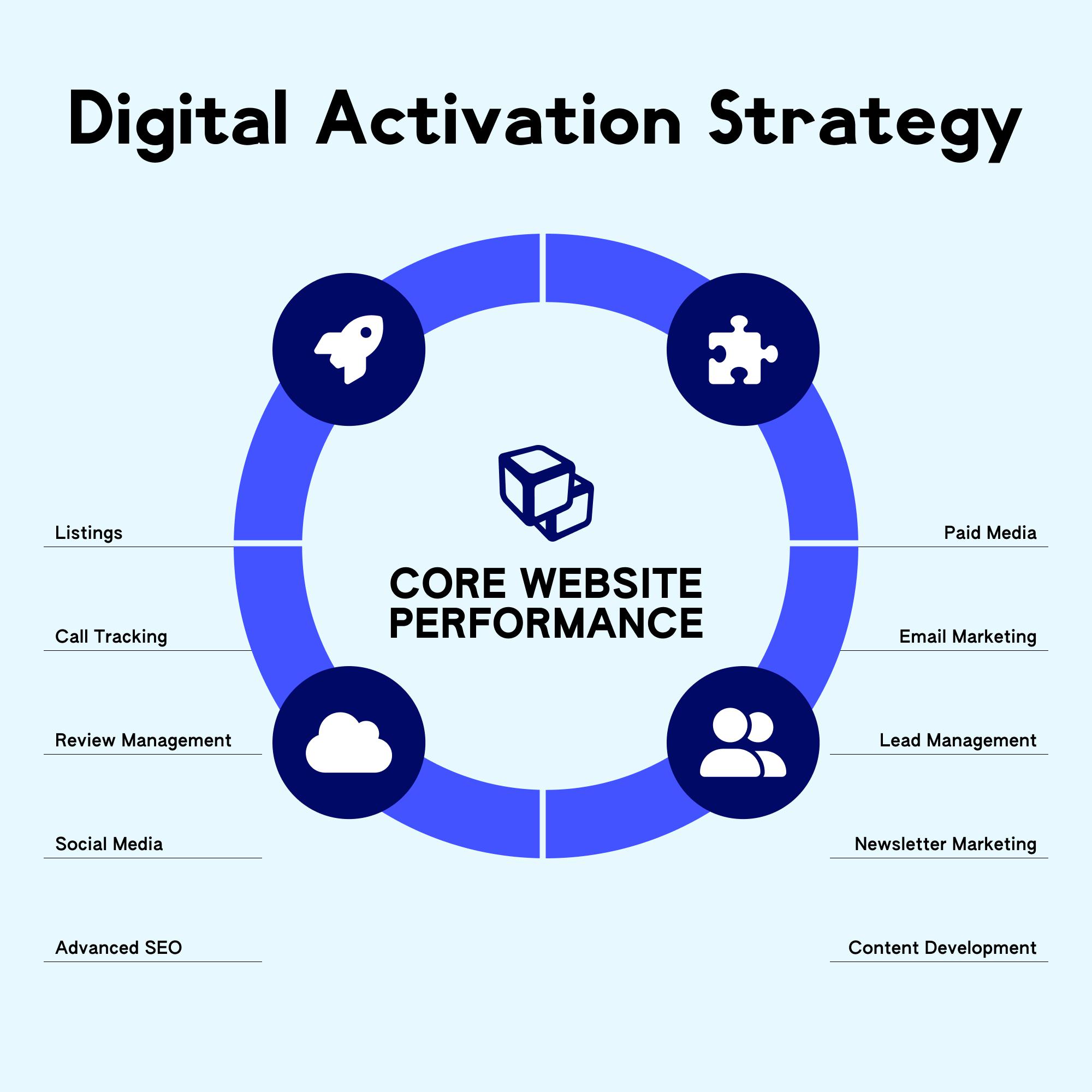 3. Organize and keep it simple.
Organization is not optional; it's necessary for optimal site performance. Break up the content to make it easy to read and follow. This is not only true on your home page but on all pages, blogs, and other long-form content. To do this, utilize headings, subheadings, bullet points, images, and videos.
Finally, ensure all your content is on its respective page; Trying to list too much - such as your products, services, and value propositions on one page can be overwhelming to the user and you'll be missing out on game-changing SEO.
4. Keep your copy clear and concise.
Just like people, search engines will have an easier time understanding content that is straightforward. Too much "fluff" or pages that are very broad and "all over the place" lack the readability that leads to solid SEO, engagement rates, and conversions. In fact, content that is extremely wordy or disorganized is one of the top contributors for high bounce rates.
5. Link away.
Linking to internal and external sources within your content not only provides users with more information without being overly wordy or straying off your main topic, but it also helps search engines understand more of what your page is about.
This is also why it's important to update older blogs and pages. In addition to their SEO building over time, you can help keep them "alive" by linking back to them in future relevant articles.
Organic SEO vs. Paid Search
Both organic SEO and paid SEM tactics are essential to your marketing strategy. Paid search is a great tactic for driving traffic, but it is within a definite time frame. As soon as you stop paying for your ads, your ranking will fall with it - but pair it with organic SEO, and you'll gain a lasting competitive edge.
If your site could use an organic SEO boost, schedule a demo today to learn how DevHub's local, customizable approach can help you gain a competitive edge on SERPs and beyond.