Marketers use DevHub to solve Customer Experience problems at scale. What does that mean, exactly? Here's a snapshot of the 2 most ubiquitous business problems we're solving for marketers today.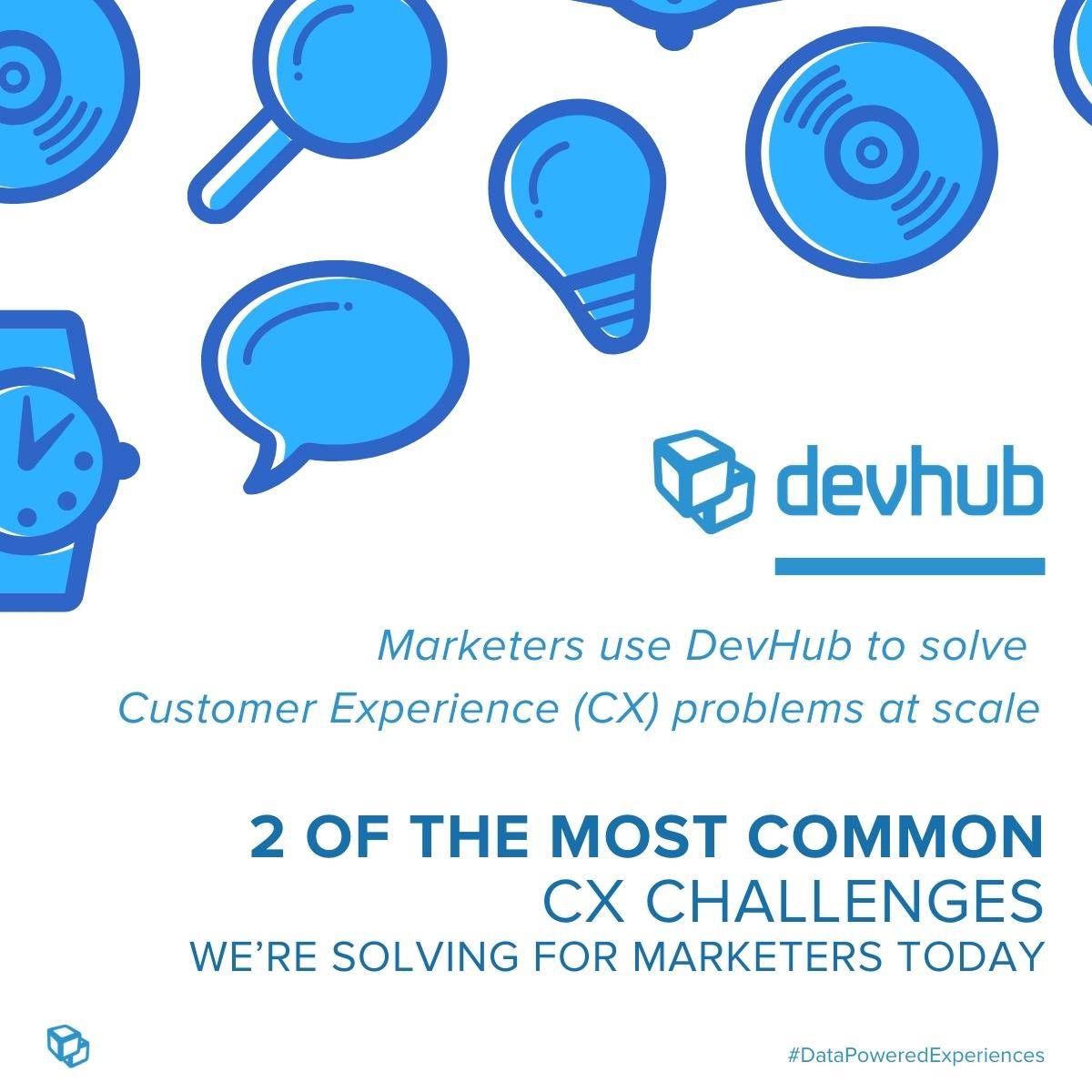 For Multi-Location Marketers
Controlling an individual physical location's basic information should be easy for multi-location businesses and brands but it's not. It's hard to maintain the different hours, services, unique offers for each location from one central place and manage that effectively.
The problem
Having local businesses update/add information to their own local business pages is
unreliable
risks brand safety
The solution
Ensures brand safety and provides the flexibility to update local business web pages with custom information (location, hours, directions, phone numbers, offers)
while restricting users to pre-set parameters
corporate branding, look, and feel automatically sync with the corporate website's
All managed from a central database that is easy-to-use and can't be misused because access to the corporate website's CMS is not required.
For Channel Marketers
Channel programs can be difficult to set up, manage and scale. It's difficult to create brand awareness and ensure product lines are represented accurately across a multitude of vendors with differing technology capabilities.
The problem
As consumers increasingly go online to research products and find stores, it's become difficult to keep channel vendors competitive because the brands and manufacturers have no control over the online presence of their vendors and dealers.
The solution
Enables OEMs and manufacturers to control the online consumer experience on behalf of the vendors and dealers in their network. The goal of controlling the experience is to ensure that
the value of the product lines are being communicated accurately
to ensure brand safety
to create brand awareness for dealers/vendors/products in local markets
Again, all managed from a central database that is easy-to-use and can't be misused because access to the corporate website's CMS is not required.
The key takeaway is the common problem both Multi-Location Marketers and Channel Marketers need to solve for - scale. These are complex programs with lots of moving pieces and completely focused on the customer experience.
Multi-Location Marketers have an objective to harness high-intent traffic and convert it across all of their locations by personalizing the experience for each of their locations.
Channel Marketers are taking the reins into their own hands and creating co-branded, relevant customer experiences on behalf of their network of dealers and distributors and get the most they can out of those channels.
The problem of personalization at scale isn't an easy one to tackle, especially when repurposing a CMS that wasn't built for it. DevHub's platform solves for the scale problem and provides the tools required to create memorable and relevant customer experiences across regions, markets, and audiences.
Want to find out more? Email hello@devhub.com to schedule a demo or contact us here.