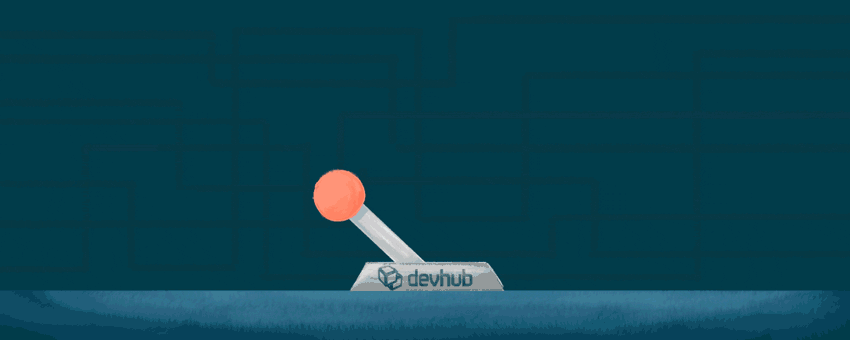 Earlier this week we wrote about Google's changing dynamics of web and advertising standards. We never wanted to build a company running from Google or anyone else for that matter. So DevHub has always deployed the latest in web standards and usability best practices. This week Google 'reminded' webmasters that widget links are against their webmaster guidelines. We asked our community of developers, "how those widget companies would be able to go back and ask for those links to be removed?" This is the latest dynamic of Google's policies for cleaning up those who game search engine optimization to the detriment of web surfers and companies. Publishers, hosting companies, franchise organizations, multi-location brands and media companies are all looking at ways to upgrade their websites and find ways to better coordinate local online marketing efforts. As we discussed in an earlier post, this update creates real opportunities for brands and providers to provide sustainable SEO practices.
Most solutions used by companies are bespoke versions of popular platforms like Wordpress or Drupal; yet scalable website solutions like DevHub are winning everyday at keeping up with changing technologies and strategies. DevHub's approach can remove all roadblocks towards the real goal, which is to continually evolve site usability and to deliver a digital experience across any device, anywhere...forever.
Understanding the limitations of current bespoke solutions such as static code bases and security exploits, a new breed of modern website development and management platforms will emerge to help migrate, update and provide flexible solutions to manage large volumes of websites and landing pages. The new criteria brands, agencies and media companies are seeking in website development and management platforms include:
Seamless Migration – brands and publishers can't afford weeks or months to migrate the hundreds or thousands of websites they manage. Down time equals lost revenue and the perception a company is no longer in business.
Third Party Integration – Websites have become digital hubs requiring more ways to track site and campaign success. Modern website platforms need to be flexible to include third party integration of call tracking, email marketing, social, CRM and more.
Intelligent SEO – Modern websites have to take advantage of SEO practices and be able to respond to search platform changes. Combining SEO and conversion data, then using those findings to automatically update page level SEO in mass is critical to maintaining a site's search visibility and traffic flow.
Learn more about DevHub Platform Migrations and Sustainable SEO practices.