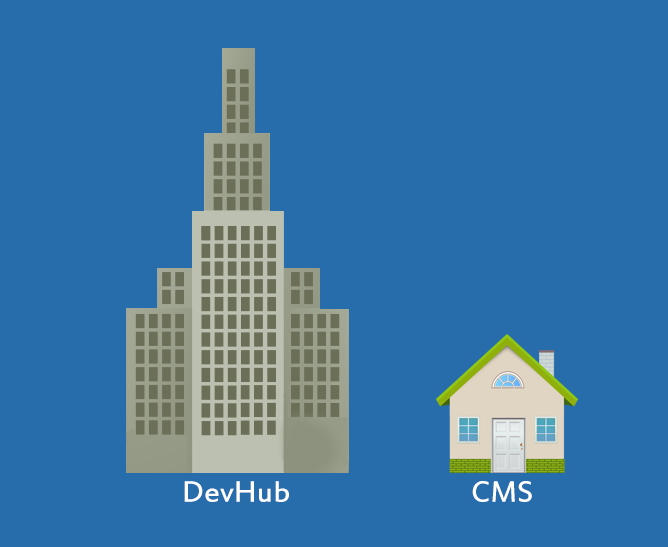 Two weeks ago we blogged about our Agency Use Case in three parts. We originally posted to LinkedIn here, here, here.
Since then we have been approached by more agencies looking to manage entire digital experiences for their customers. We (DevHub) thought it would make sense to highlight the agency use case again at the start of this week in hopes of helping more agencies understand the DevHub difference.
HIGHLIGHTS

PART 1: TEAM DYNAMIC
DevHub excels at enabling product teams to collaborate with marketing and sales teams to execute client demands, seamlessly and efficiently
With DevHub you can migrate entire brands to a standardized platform for scale and flexibility
With DevHub you can roll out bulk updates across a whole network of sites, saving content and production teams valuable time
TAKEAWAY: empower teams across different departments and companies to work together and rally for the win.

PART 2: HOW DEVHUB DOES IT
Agencies that utilize DevHub quickly find that it offers a kind of control that one-off CMS platforms simply can't provide
DevHub is agile enough that we can adjust to client demands mid-build
Migrated and provisioned 102 Franchisee Site
TAKEAWAY: Our DevHub philosophy drives our commitment to continue innovating and improving current content workflows.
PART 3: WHERE THE AGENCY GOES FROM HERE
Our agency partner now powers 102 franchise sites for their client
We implemented changes across the client's entire franchisee site network, saving massive time (and headaches) for the product, marketing and production teams
Post-launch, we handed the operational reins over to our agency partner so they could manage DevHub simply and easily
TAKEAWAY: DevHub is a platform built to scale, and we excel at everything from launching a franchise's eco-system to building out custom themes to migrating from Wordpress to deploying scheduling across 100s of sites.
In closing...Everyone continues to be happy - agency, client and franchisee.