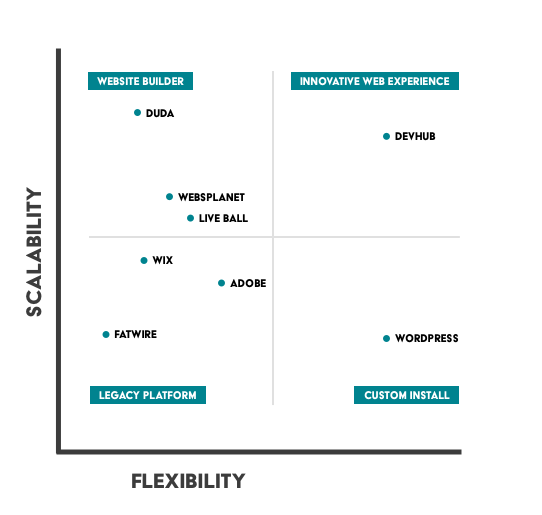 When evaluating potential web platforms, product managers typically take either the Gartner recommendations via Magic Quadrant 'analysis' or refer to counterparts who have had experience with particular platforms. Some PMs will choose a web platform based on a referral versus actually checking references or talking with senior execs at the platform company. But knowing what we know the best approach is really getting to know the team behind the platform company. Sure, you would want all the features in the world but wouldn't you also want to know that the web platform you are considering is also not trying to be acquired on the side? Or that they have a thoughtfully robust product roadmap which could align with your future roadmap?

These conversations prove to be most effective in giving product managers confidence in their choosing of a partner for the long haul. And no Gartner Magic Quadrant can guarantee that level certainty.

The importance of the team is just one aspect in evaluating a web platform provider, but from this starting point product managers gain significant insights influencing their own product decisions. Looking back at the deals DevHub has won, the product managers that were most powerful got to know more about the team behind DevHub and placed their bet wisely.
Learn how DevHub works to execute on your product road map.