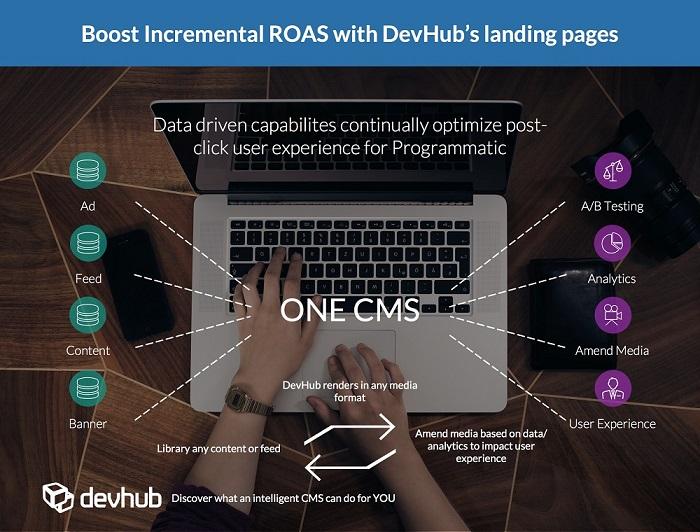 Successful programmatic campaigns begin with solid web experience at the core. Utilizing macros, robust APIs and master templates within DevHub - you will have the complete funnel from first party data, ad performance, content, conversion data matching, A/B testing results, average order value, site analytics, geography/location, dynamic media usage (photos and video views), acceptance of promotional offers and onsite user experiences to provide a more specific view of high potential targets.
Tracking behavioral web analytics from your DevHub generated landing pages (web experience) -- such as conversion, location and user behaviors on specific pages or promotional landing pages shows where to optimize campaigns and website content to enhance a visitors' experience and increase ROAS (Return On Advertising Spend).
Having a more detailed profile of site visitors allows brands and agencies to map campaign performance success and continually optimize approaches to make smarter media buying decisions.

Get in touch with us to learn how we can maximize your programmatic strategy + ROAS.