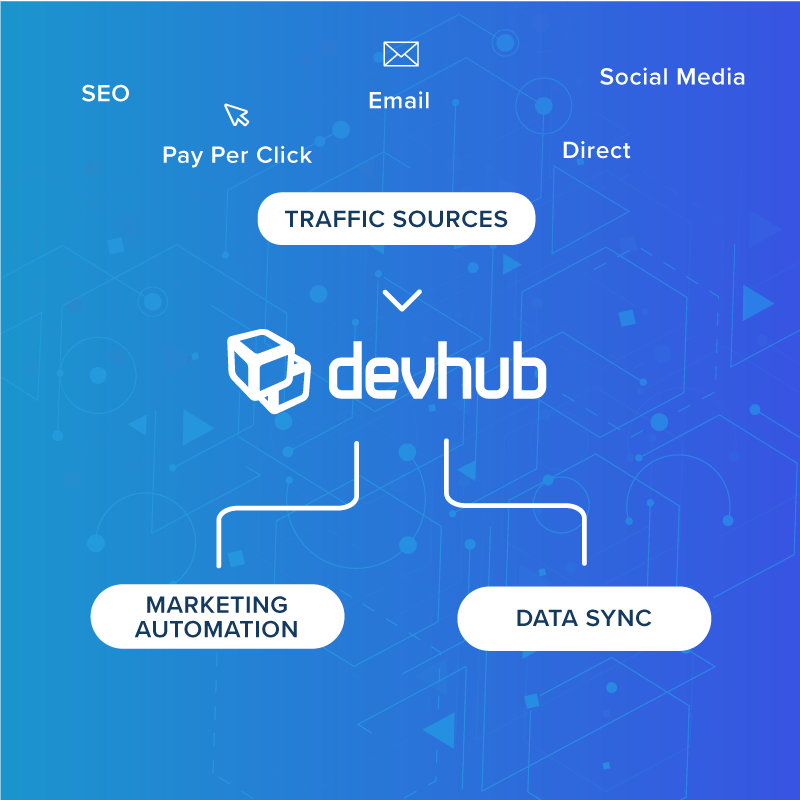 DevHub already makes rolling out multiple sites and landing pages easy and safe. But as product marketing leaders decide to include appointment booking to more expansive analytics - DevHub is fast becoming the solution CMOs' and their teams choose.
Seattle based DevHub has vetted well over 65 integrations. These vetted integrations and partners are available to DevHub customers who want to do more with sites / landing pages. DevHub's vetted vendors include bolt on solutions for SEO, SEM, SMS, CRM, CMS, Analytics, Call Tracking, Appointment Scheduling, Domains, Business Listing Management, Local Listings, Domains, Advertising, Direct Mail - to name a few.
DevHub is built on robust APIs. This allow these applications to easily bolt on while keeping data consistent across an entire digital experience.
The future of digital marketing is rooted in data - DevHub is that source of truth. Experiences built via DevHub can automatically push and pull data based on related integrations.
DevHub's ecosystem of partners is only the beginning of what is possible once an experience (site/ landing page) is generated. Many of the vetted applications are complementary to online/ offline marketing. For example Ethusem a direct mail technology allows for dynamic direct mail pieces to engage with online landing pages. Or Salesforce to drive form fills from sites.
To learn more about DevHub vetted integrations visit DevHub Integrations.