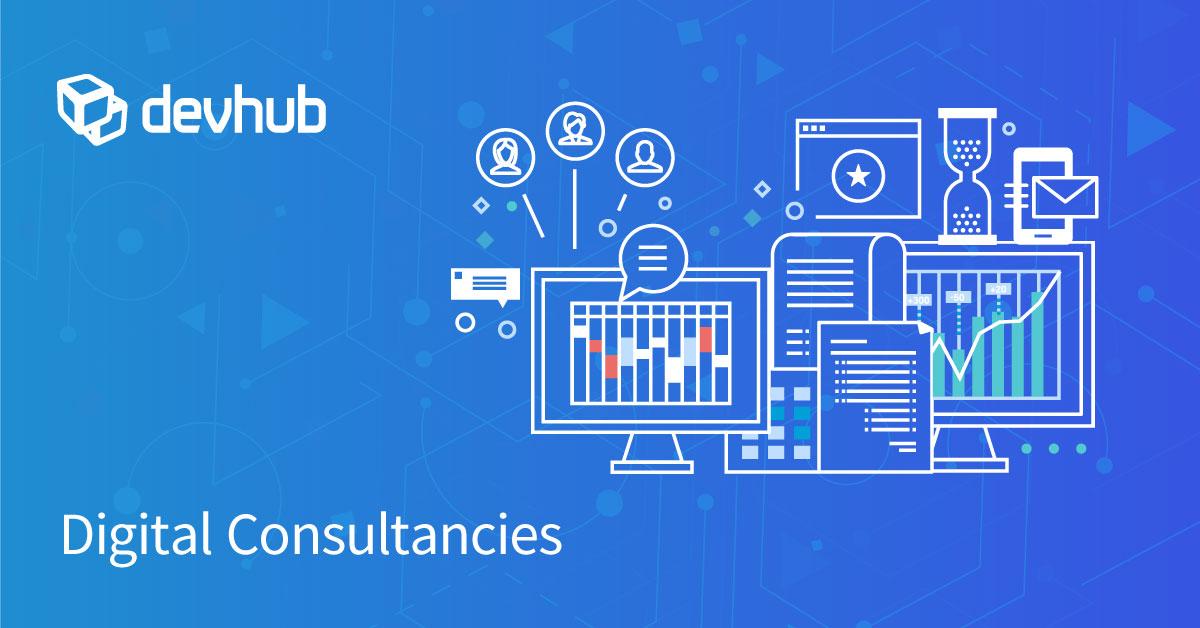 Digital consultancies are becoming bigger than ever and representing expertise in the digital marketing and data-driven side of the field. In the past, companies that fell under this banner usually focused on the technical side of marketing, leaving the creative side of the field to traditional advertising agencies. Recently, though, this trend has begun to shift as digital consultancies have begun to purchase creative agencies in order to incorporate creative development into the services they offer.
The Role of Digital Consultancies
Currently, there are five areas that fall under the banner of digital marketing.
Startup Entrants
Digital consultancies have the infrastructure, expertise and data to allow startup companies to quickly get a larger market share than they would have without assistance.
Design Appreciation
Physical and virtual design are critical to the success of a product or service. Clunky-looking appliances are no longer acceptable to the average consumer, and the same goes for the appearance of websites and user interfaces. Digital consultancies help companies keep up with the constantly changing aesthetic desires of consumers.
Mobile Audience Growth
Before the end of the decade, it is expected that at least half of all people will be mobile first when it comes to internet usage. Mobile approaches to marketing require a much more data-driven approach than traditional online content marketing. Digital consultancies are on the forefront of this movement.
Visualization and Analysis
Digital consultancies have a clear advantage over traditional advertising agencies in gathering, analyzing and visualizing data. Their extensive infrastructure is designed to capture as much data as possible and to organize it in ways that assist digital marketing. Building extensive profiles of consumers using this data makes it possible to target both groups and individuals.
Marketing Evolution
The next step after analyzing and visualizing data is employing that data to evolve marketing. Most companies simply don't have the in-house technical experience and infrastructure to take advantage of this information. However, digital consultancies have the means to keep their clients at the very front of all marketing changes.
The Top 5 Digital Consultancies
Five big players currently dominate the digital consultancy landscape. None of them have surpassed the top traditional advertising agencies, but they are moving up quickly and may do so in the near future.
IBM iX
One of the earliest digital consultancies is IBM iX, best known for having struck a partnership with General Motors to create GM's OnStar system. This system delivers personalized, location-based information to drivers about hospitality, fuel and more. Major brands, including MasterCard and ExxonMobil, quickly joined the program.
Accenture Interactive
Accenture Interactive is the most profitable digital consultancy, and it represents the largest percentage of its parent company. Accenture Interactive focuses on providing consistent positive customer interactions rather than traditional advertising.
Deloitte Digital
Of all the digital consultancies, Deloitte Digital seems most interested in competing in the creative aspects of the field. It has already purchased one creative agency, Heat, and is looking to acquire another in the near future. It also sponsors the Cannes Young Lion School, which holds competitions for creative professionals.
PWC Digital Services
PWC earns the second highest revenue of all the major digital consultancies, yet is arguably the least flashy of them. The company is taking steps to correct this by negotiating the right to publicize what it does, something that is rare in the industry.
Cognizant Interactive
The smallest of the big players, Cognizant focuses primarily on automation and AI. All digital consultancies automate to some degree or another, but Cognizant currently has the competitive edge in that arena.