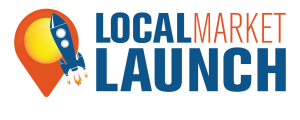 EVO Media Group, Inc. (EVO), today announced a partnership to integrate Local Market Launch's business listings management and local presence solutions into EVO's flagship platform, DevHub.com, a private-labelled online/mobile presence platform. The integrated solution will enable EVO's agency and publisher partners to easily manage merchant online presence and reputation on Facebook, Yelp, Bing, Google Places and Yahoo.
"Today, our clients use our platform and automated site creation tools to acquire SMBs at an accelerated pace," said Mark Michael, co-founder and co-president, EVO Media Group, Inc. "Local Market Launch's business listings management and reputation product extends the value of using our high-conversion web and mobile sites, significantly lowering traditional churn rates-a win-win for all."
"We are delighted to be working with EVO to bring Local Market Launch's business listings management and local presence solutions to DevHub partners and users," said Brian Coryat, founder and CEO, Local Market Launch. "This partnership is a great example of how our technology can easily integrate with and enhance a diverse set of digital marketing solutions."
Domestic and international marketers use the turnkey DevHub solution to rapidly build and manage responsive websites, multi-location franchise pages and mobile sites on high-conversion themes that increase the value of their existing service offerings.
DevHub's proprietary migration tool allows agencies, directories and other publishers to seamlessly move their existing clients' web and mobile sites onto the DevHub platform in one simple process to gain significant production efficiencies, quality, margin, conversion, and to access the other marketing tools within DevHub.
In addition to Local Market Launch, the platform is integrated with Optimizely for enhanced lead gen analytics.
About Local Market Launch

Local Market Launch delivers business listings management and local presence solutions for national brands, multi-location businesses, franchises, and local SMBs through a growing network of channel partners, including directory publishers, newspaper publishers, broadcast media companies, digital media agencies and certified marketing representatives (CMRs). Learn more at www.localmarketlaunch.com.
About EVO Media

Founded in 2007, the EVO Media Group, Inc. (EVO) is a profitable venture-backed company, headquartered in Seattle, Washington. The founders have multiple successful exits to their name and the company's list of growing clients includes enterprise-level companies across Yellow Pages/directory, national agency, pay-per-call, and digital marketing sectors. EVO supports its clients' evolving offerings through a dedicated professional services team and by partnering with other digital marketing solution providers that enhance its solution set. Learn more at www.evomediagroup.com.