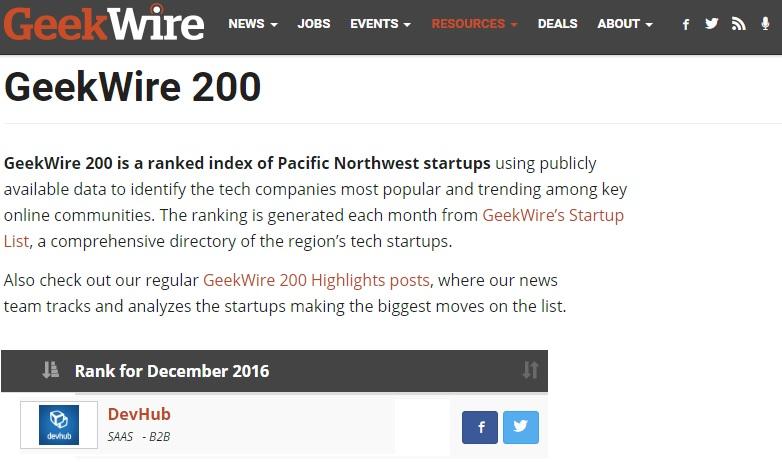 For the 4th month in a row DevHub has made the GeekWire 200. December 2016 has been a pivotal month in our history as more clients and increased demand of DevHub has fueled hiring, tech releases and fresh in-bound opportunities.

GeekWire is the authority on Pacific Northwest technology, innovation and news. We are proud to be among our peers building cutting edge businesses.
Thank You GeekWire + team!