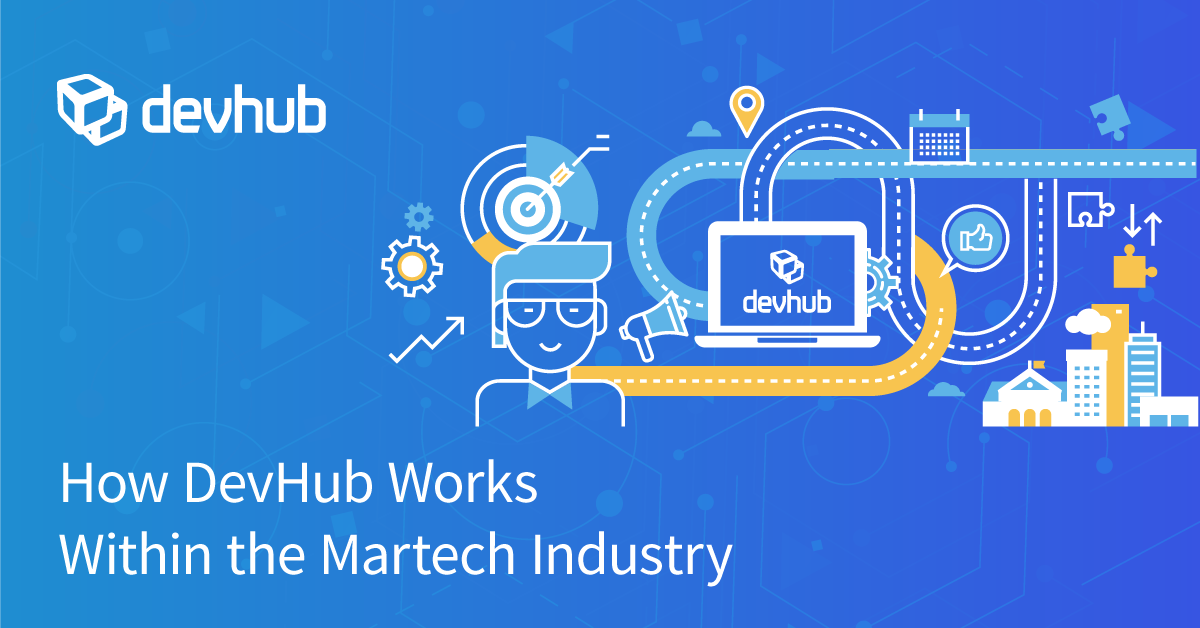 There are 49 categories within the evolving martech landscape and DevHub currently operates in 11 of those industry categories. These categories include Search and Social Advertising, Channel Marketing, Mobile Marketing, Display Advertising, Content Advertising, Retail Marketing, Channel Partner Marketing, Sales Automation Marketing, Sales Enablement Marketing, and Local Marketing to name a few.

DevHub fuels the growth of martech companies to better distribute their products and further their digital offering. For example call analytics companies white label DevHub to offer landing pages that have baked in call tracking numbers. Channel marketing companies white label DevHub to deploy co-op landing pages for brand to local marketing campaigns. DevHub gives martech companies the ability to easily deploy digital experiences i.e. landing pages while working within the current workflows.
.
DevHub's technology is built around automation, scale, and data.

Companies within the martech industry experience rapid growth when utilizing DevHub as part of their current offering. The open API capabilities of DevHub allow martech providers to sync data to generate unique experience (landing pages, sites, location pages - etc). Companies scale faster with supporting documentation and Sign Sign-On from DevHub to improve existing workflows.

Take advantage of full analytics DevHub offers as part of each deployment - track everything and create custom reports. DevHub has vetted 65+ vetted 3rd party vendors for integrations - from CRM software to Appointment Scheduling. DevHub's flagship product RallyMind works with traditional CMS platforms i.e Sitecore, Adobe, Acquia, Wordpress.

Learn how DevHub works with Marketing Technology Providers.