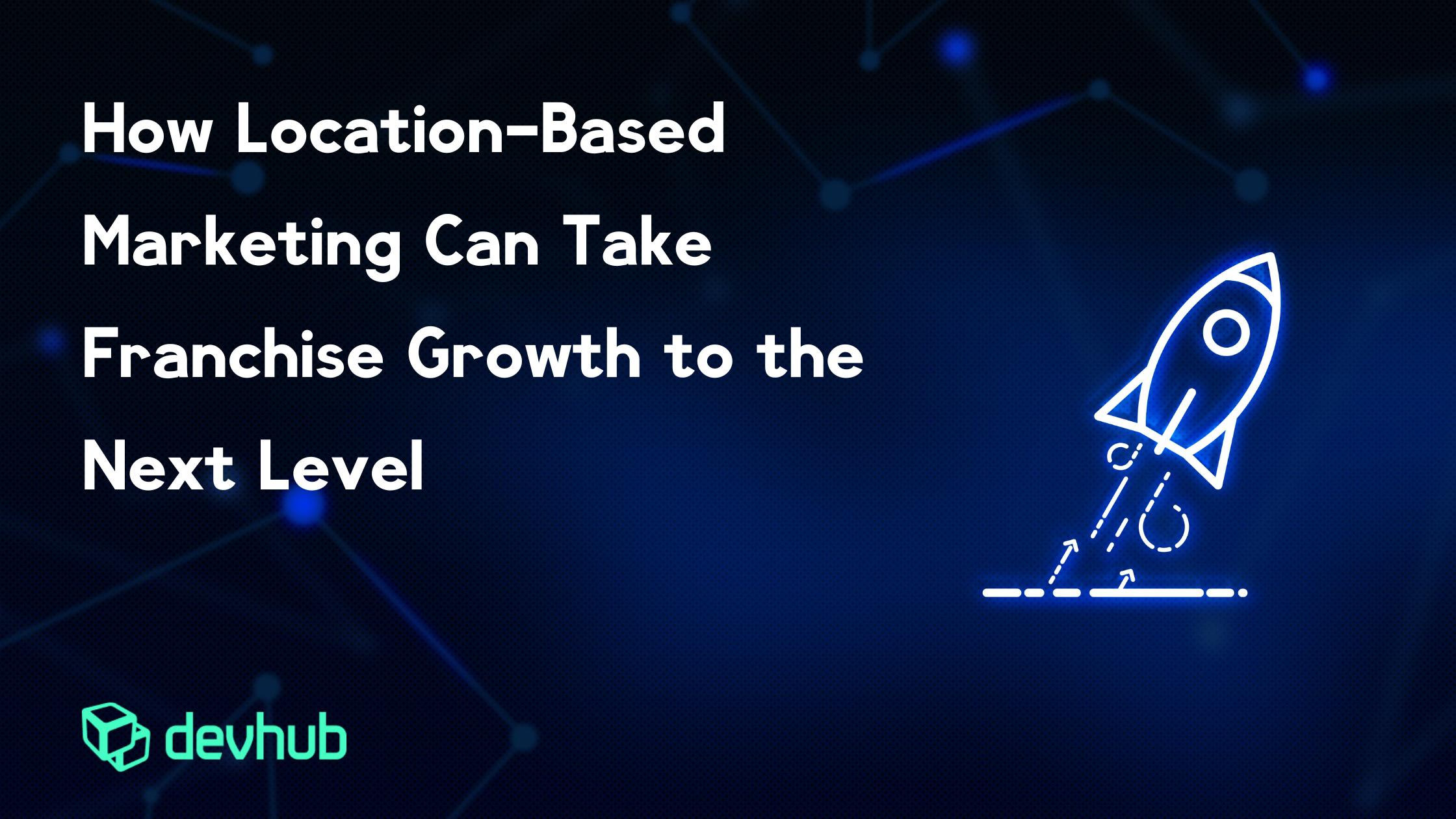 As one of the biggest business trends of 2023, the customer experience continues to drive franchise growth. According to CMSWire, more customers are seeking personalized, consistent, omnichannel experiences - especially when it comes to digital platforms.
At DevHub, we know that every franchise location is unique - and it should be treated as such. From boosting each franchisee's local online presence to brand awareness and customer loyalty, location-based marketing is key for emerging and established franchises alike.
Enhancing Your Franchise's Online Presence in Local Markets
Entrepreneurs choose franchising for a reason: it provides them with the proven model and support system they need to succeed. They appreciate the reliability franchising offers, and part of that reliability comes from top-tier marketing.
Customization sets good marketing apart from great marketing. Having individual pages for each location can boost your local Search Engine Optimization, strengthen your location-based digital advertising campaigns, and most importantly, give each location the spotlight it deserves - all while maintaining brand standards. In fact, within their first month alone, one of our franchise clients, a home services brand with 220+ locations, saw a 40% increase in organic traffic.
Giving Customers What They Want
Even nationally recognized brands can and should reap the benefits of localized marketing. In 2023, convenience is key. Stand out from competitors by giving customers the answers to their questions before they even ask them.
When searching for a product or service near them, most customers won't spend too much time "digging" for information if there's another option that lays it all out for them.
Your website should tell them everything they need to know - from their closest location's address to their contact information, hours, and unique offerings. As in many areas of business, the brands that make it easy for customers to find what they're looking for will come out on top.
Creating a Seamless Process for Franchisors
As a franchisor, managing hundreds of franchisee websites and platforms can seem overwhelming. That's why we do what we do. At DevHub, you can optimize each location's customer experience, make it more discoverable to target customers and track local analytics with ease.
You can even set permissions to give your leadership team their desired level of oversight for the perfect balance of brand consistency and franchisee autonomy.
Driving Multi-Unit Growth
These days, technology is driving success like never before, and there's a reason DevHub is powering over 260 brands. Our platform is built to give franchises the ultimate competitive edge: local appeal.
From customizable location finders to multi-page local websites, corporate sites, landing pages, and microsites, our platform integrates with over 75 leading marketing technologies so you can level up your location-based marketing, better support franchisees, and give your customers a streamlined experience. But don't just take it from us - hear what our customers have to say.
Want to learn more about how you can give each franchise location the spotlight it deserves? Schedule a demo today to see DevHub in action!