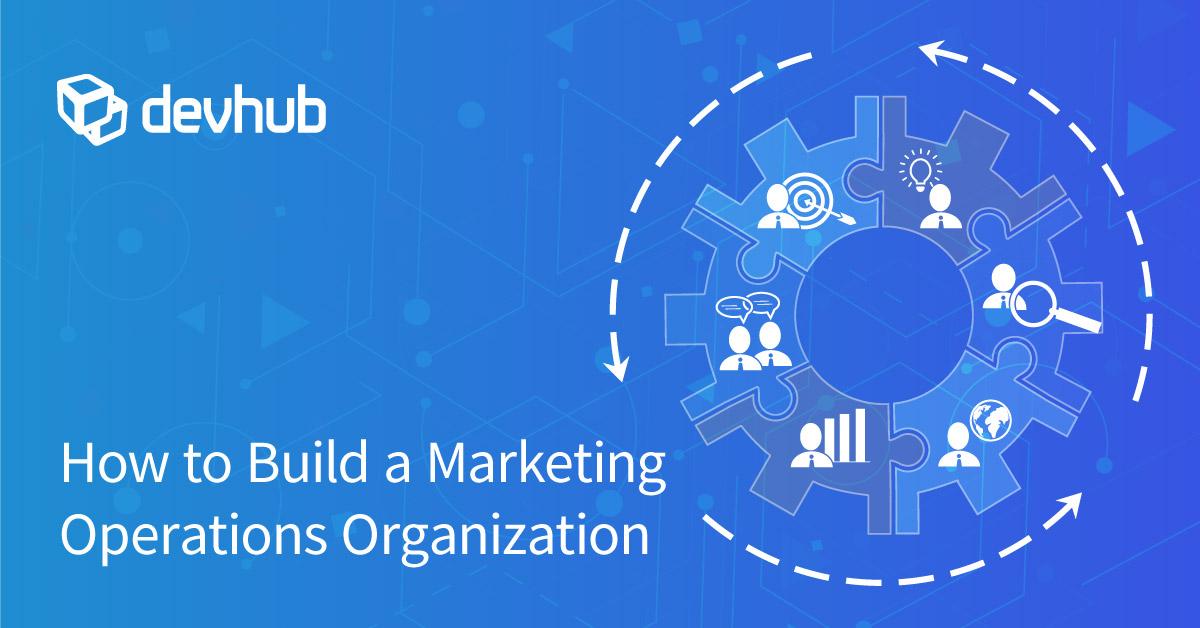 A surprising number of businesses are relying on a loosely organized set of staffers to achieve their B2B marketing initiatives. Rather than setting out to design and implement a cutting-edge marketing department, these businesses have parceled out marketing-related tasks to various business units like their corporate IT professionals or product development team.

What this paradigm offers is some talent, skill, and technology prowess, but it's loosely organized and, often, too widely distributed to be efficient—or effective. As technology continues to revolutionize B2B marketing, the need to knit uncoordinated marketing operations together becomes ever more essential. Building a cohesive marketing operation out of chaos may be difficult, but it's the best way to achieve results-driven marketing success.
Today's Marketing Operations Challenges
Addressing the challenges that B2B businesses are facing when it comes to marketing operations is key for building an innovative marketing department. First, while it might sound old-fashioned, budgets and fiscal responsibility require a strong focus. According to Gartner's 2018-2019 CMO Spend Survey, martech spend represented about 29 percent of marketing budgets last year. This is a big slice of the pie. Any inefficiency or downright failing processes is going to attract corporate attention—as it should. A well-organized marketing department will deliver results while making the most of their budget.

Digital transformation is another challenge that marketing operations must face. Not only does the digital paradigm affect the marketing team; it's also likely to impact the company and potentially lead to a change in business models. Additionally, marketing departments will be tasked to create more customer-centric marketing initiatives in order to successfully compete in the global and local marketplace. To meet these challenges, companies should build a marketing department that is poised to meet them head-on.
Creating an Effective Marketing Operations Department
For dedicated and strategic marketing, businesses need to build a close-knit marketing operations team in order to meet those challenges already discussed and others that are likely to come along.

First, businesses must establish goals and objectives for their marketing operations. Many goals, such as improving conversion rates, may seem obvious, but it helps to articulate them so that your new team can design a roadmap for achieving each strategic objective.

Also, attempt to define how you want your marketing operations team to interact with other staffers within your organization who are associated with marketing activities.
Assess and Then Change Processes
As you strategize for future initiatives, your marketing team must carefully assess what it's been doing. In this time of digital transformation, it is likely performing tasks in conventional ways can be more efficiently performed using new industry practices.

Before making sweeping changes, it's important to define any barriers and determine the best ways (usually through effective communication) to deal with them. Companies who do things a certain way because they've always done them that way are likely missing cost-saving opportunities to market and conduct business more effectively in this modern and ever-changing business climate. And when it comes to change, it's likely that the technical component is going to be a top priority.
Crafting a Multi-Stage Plan
It takes time to implement a new dedicated marketing operations capability. On the way to achieve that goal, it's helpful to create a multi-stage plan. Some of the important aspects to include in this plan include: skill resources, a martech gap analysis, defining roles/responsibilities, defining the organizational structure of marketing operations, and possibly creating a timeline or schedule for managing these stages.

Of course, this is a simplified look at building a marketing operations department that has the expertise to deal with major challenges facing businesses today, but it touches on the essentials. Through effective change management, optimum company support, and a strategic approach to staging, businesses can build a streamlined marketing operation unit.