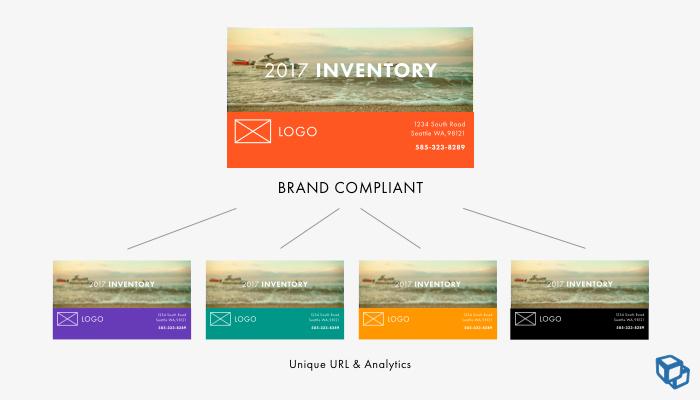 How many brands sell through local retail businesses? 150? 1100? 100000? Think about it for a second? From the cars you drive - auto dealerships (Ford, GM, Mercedes) to the bed you sleep on (Tempurpedic, Serta) to the TVs you watch (Samsung, Sony, Vizio) - and that is just the beginning think - auto repair brands, service area businesses, food brands etc. Our best guess is well over 100,000+ brands trying to connect with the local consumer through local retail channels. Therein lies the opportunity for web experience! But unlike the traditional mindset of building one off landing pages - web experience has evolved to include proxied sites, distributed landing pages and mobile sites all controlled by the hundreds and thousands - dynamically keeping pace with the brand's message - and yet easy enough for the local retailer to use.
According to several sources including: Borrel Associates, Netsertive, Marketing Land, IAB and others - there are untold BILLIONS of advertising monies that go unused via co-op marketing programs.
Web Experience is now more important than ever - as the ability to deploy scaled marketing campaigns safely and easily that adhere to brand compliance is available at the push of a button! This is where DevHub can help brands and their local retailers leverage the co-op money and stay consistent with the brand rules/ paperwork.
Example: Summer is rapidly approaching and jet-skis are soon to the hit water - Jet Ski Brand wants to let consumers know that their 2017 inventory is having a special financing of 0% interest for the first 24 months. Using DevHub, Jet-Ski Brand can build 100s of localized landing pages on unique URLs that they can then distribute to their local retailers. Local retailers now have a clean unique URL that they can use in their media buys for the month - both the brand and local retailer will know the effectiveness of the campaign through the analytics being tracked on both ends. When the summer campaign is over in a month - Jet Ski Brand can dynamically replace the 0% interest offer with the next promotion.
For more on co-op marketing and how scaled web experience is a true go to market strategy - feel free to reach out to me directly or visit DevHub today.