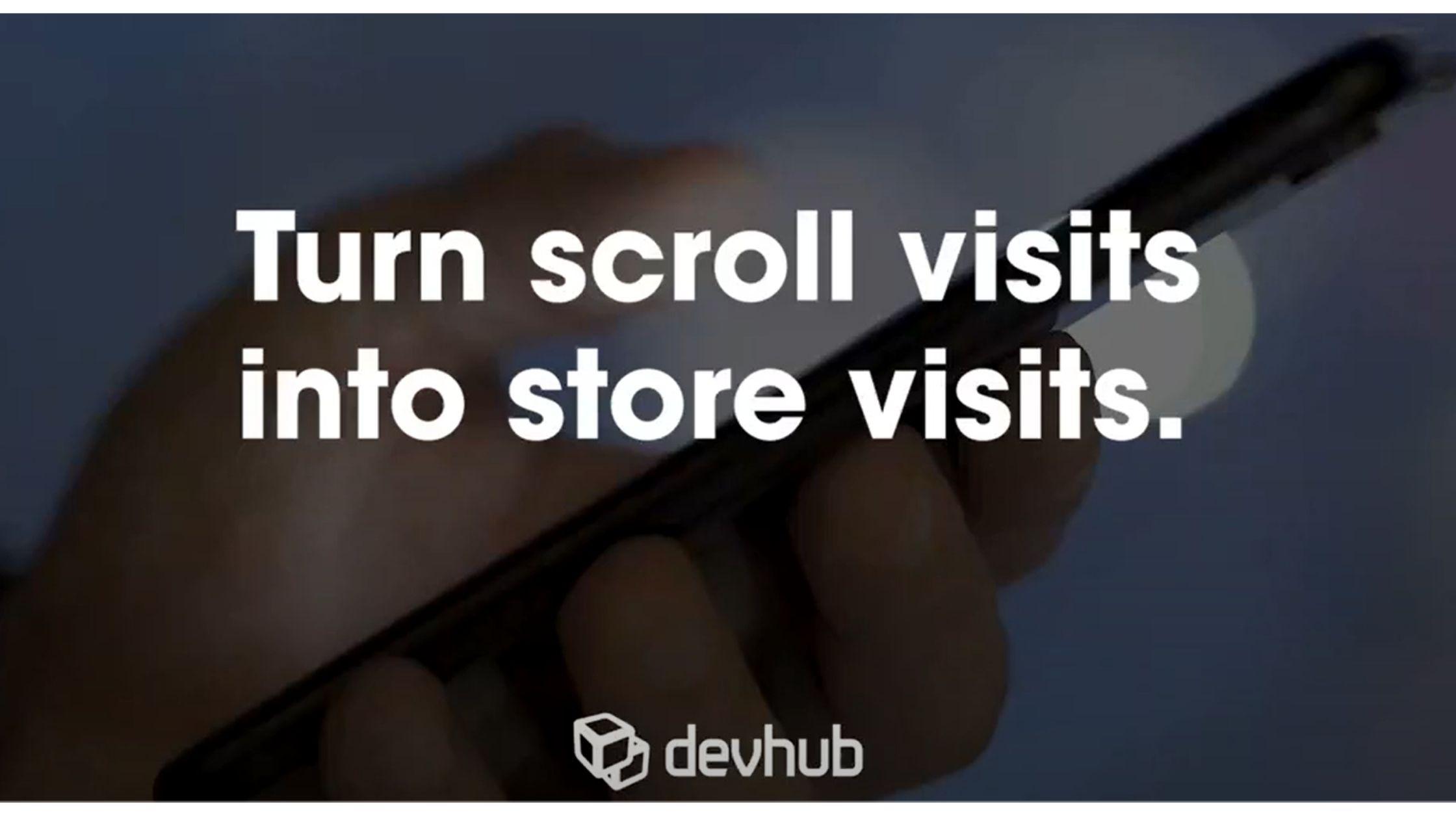 A question that comes up often when talking about Local Pages projects is "What is the value of a Local Page solution like this one? How does this improve the local customer experience?"
There's a slide for that! 2, actually - here's our standard response that sums up the value of Local Pages to a business with a brick-and-mortar location as a no-brainer.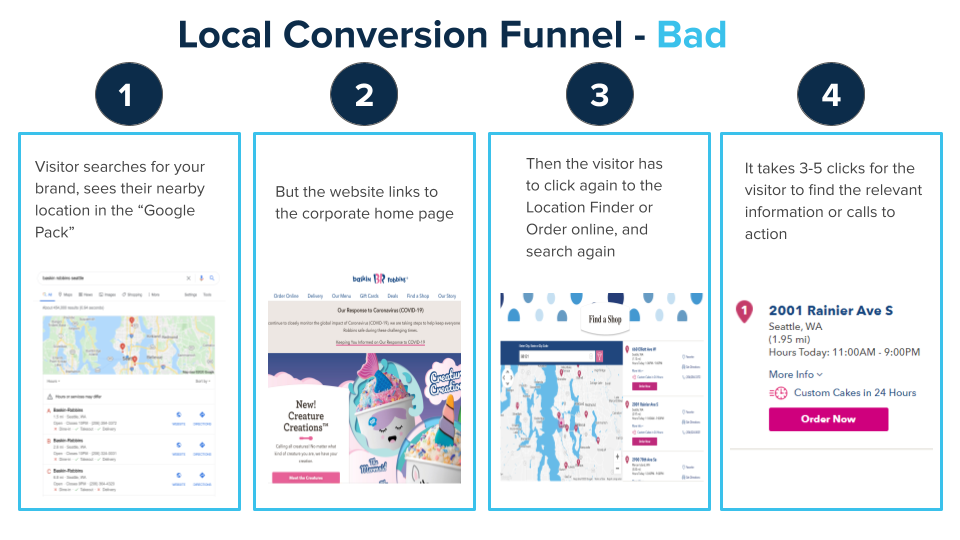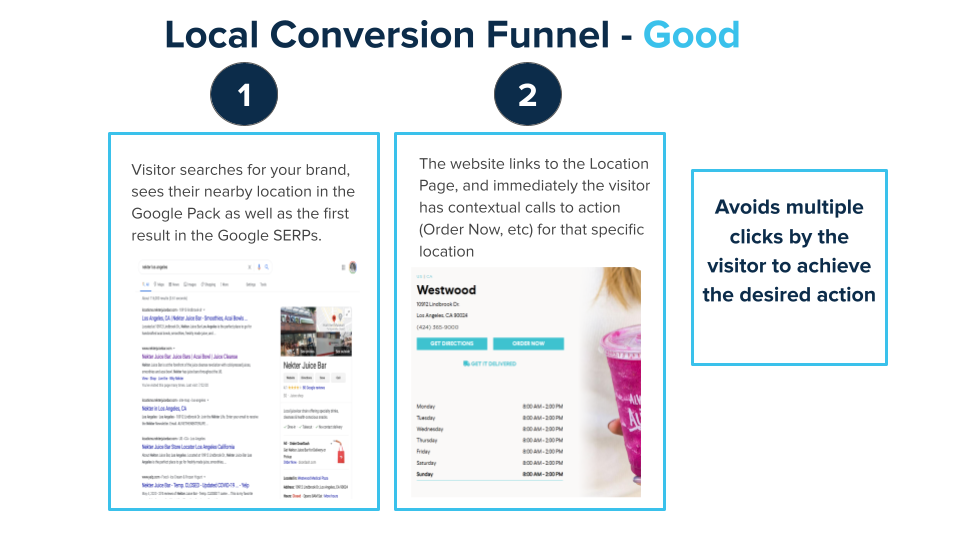 Validating the Value
The response that we get back is general agreement, and usually leads to:
"Improved search experience is great, and we definitely want to do that. What's the business case to make improving my local customer experience a priority?"
My response to that is to ask you to think about your search habits and those of your audience and how they probably search.
In fact, there's data on this and my favorite data points are:
There are roughly 40-60 billion searches happening on Google in the US each and every month,
46% of those searches are made with local intent.
How do you define Local Intent?
How are local intent searches a revenue opportunity for brick-and-mortars?
How does improving Customer Experience optimize that revenue opportunity?
The answer is to understand the types of searches Local Intent searches can be categorized as.
Local Intent search categories:
Product searches - 35% of product searches start on Google2,

Example search: "pizza near me now"

Answers to questions - about 8% of search queries are phrased as questions1,

Example search: "what pharmacies are open near me now?"

Searches for directions - 72% of consumers that perform a local search visit a store within 5 miles of their current location2,

Example search: "how do I get to the nearest gas station?"

Credibility research - Reviews and testimonials influence 67% of consumers1,

Example search: "what's the top-rated carry-out restaurant near me?"

Ease-of-accessibility - 78% of local mobile searches result in offline purchases.2 18% of those searches lead to a sale within one day,2

Example search: "which shoe stores near me have online checkout and curbside pickup?"
Why a better Customer Experience amounts to '2 clicks is better than 4'
All of the above is the thought that was put into validating what can be summed up in 2 slides.
Local Pages are a potential prime destination for the 18 billion 400 million Local Intent searches happening on Google every month! Optimize the experience not only so it involves less clicks, but make it the destination for the answers to the types of questions/searches your local customers are asking/searching for.
Get in touch to find out more!
Sources: 1."Google Local Pack Statistics 2020 (18 Local SEO Stats That Will Blow You Away), Sagapixel, 2020; 2. "27 Google Search Statistics You Should Know in 2019 (+ Insights!)", Wordstream, 2020; 3. "8 Super-Fascinating Digital Marketing Stats Revealed at SMX East", WordStream, 2019