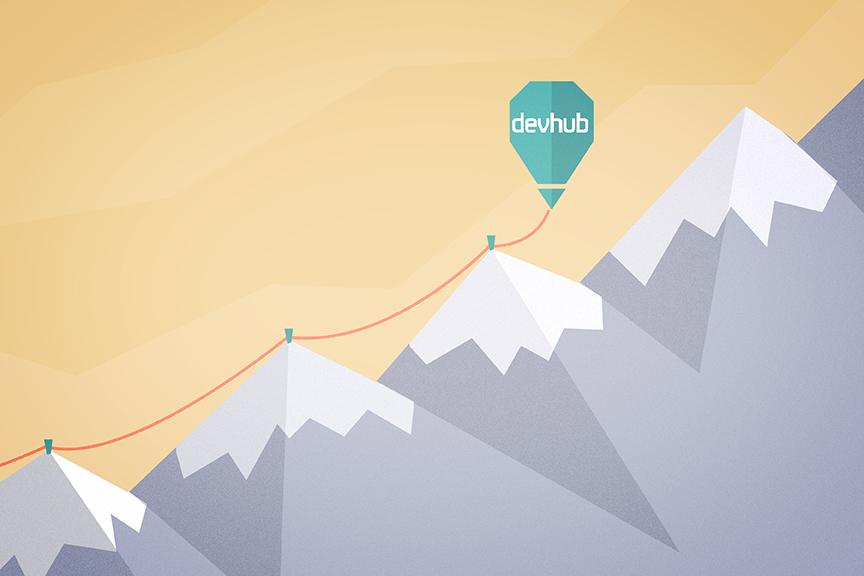 Post originally appeared on LinkedIn here
DevHub excels at enabling product teams to collaborate with marketing and sales teams to execute client demands, seamlessly and efficiently. This past week our agency partner used DevHub to launch 102 unique local sites and to refresh its major account's corporate site - all on an expedited timeline.
Yes, with DevHub you can migrate entire brands to a standardized platform for scale and flexibility. Yes, with DevHub you can roll out bulk updates across a whole network of sites, saving content and production teams valuable time. But the real lesson here is how we empower teams across different departments and companies to work together and rally for the win.
When was the last time your team cared about winning? DevHub makes unrealistic client deadlines and demands, not only executable, but simple to manage. Our agency partner trusts DevHub to deliver on client goals, easily and safely.
How well does DevHub empower communication between teams? The testimonials speak for themselves.
"GREAT! Thanks! We never thought we'd make this deadline, but we did with DevHub"
- AGENCY WEB DEV PROJECT MANAGER #1
"This looks amazing! Thanks!"
- AGENCY WEB DEV PROJECT MANAGER #2
"This was a huge project with a ton of pressure...DevHub allowed us to tackle it gracefully."
- AGENCY WEBSITE SPECIALIST
"Woohoo!"
- AGENCY PROJECT MANAGER #3
"This is a highly visible account. We look forward to continuing our current projects and exploring new opportunities with DevHub."
- AGENCY VP OF PRODUCT DELIVERY
It's clear that DevHub met and exceeded agency and client expectations.
DevHub is a mindset centered on building a scalable future. When a prospective DevHub partner is selecting a platform to meet client demands, are they really considering how the team will eventually use this platform? How the end customer's customer will use the platform? Typically, "No." Simply because it wasn't possible before DevHub.
The team dynamic with DevHub in play? For The Win!