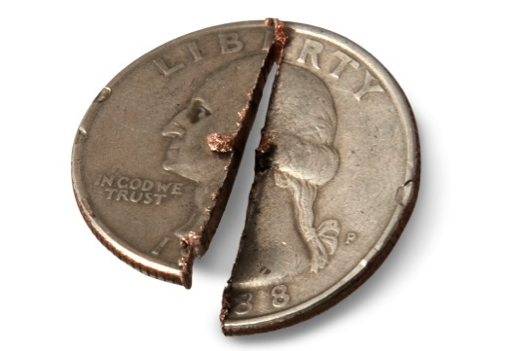 The push for adopting programmatic and Real Time Bidding (RTB) continues to move forward at an incredible pace. Magna Global reports
"programmatic buying of digital media inventory will reach $7.4 billion this year in the US, of which $3.9bn will be transacted through Real-Time Bidding (RTB), and another $3.5bn will be transacted through other programmatic/automated platforms (including social media)."
Brands, agencies and media companies are quickly adopting programmatic and RTB platforms to take advantage of the opportunity while publishers are quickly developing inventory to fulfill the targeted media requests being transacted. According to AdapTV, in 2014
"51 percent of publishers made premium inventory available through programmatic platforms."
The current issues being raised about the growth of programmatic and RTB media purchases centers on viewabilty, whether it is static display or video advertising units. While being more efficient in reaching an audience is important, the real value lies in what takes place after the ad is viewed. Purchasing a view by the brands ideal audience at a more competitive rate is only half the value of the effort. Converting views into actions provides the rest of the real value of the effort. With the availability of data, a complete view of engagement to purchase is what is being demanded by brands, agencies and franchise organizations.
Currently many online ads are measured in click through rates or video viewing time (viewability) which focuses primarily on old forms of online measurement and campaign success. According to xAd and Neilsen,
"a more effective way of measuring online media value looks at Secondary-Action Rates (SAR), which reflects the percentage of secondary, highly-engaged actions like calls, directions and Store Visitation Lift (SVL)."
The methods of media buying won't provide insights into Secondary-Action Rates without additional campaign components which can determine the "what" and "where" of the purchase path.
Within a branding campaign, the goal is reach, numbers of impressions and ad recall. While these measurements address media buying efficiencies, they lack deeper insights into how the placed ads were reacted to in context to what secondary actions were taken and just as important, where the action(s) took place. For franchise organizations and brands who rely on calls, appointments and store traffic, being able to link ad views to the actions taken and specific stores that benefitted is the new focus. By joining together programmatic and RTB media campaigns with customized websites, landing pages and enhanced listings, brand managers and franchise owners can utilize localization as an effective means of determining campaign ROI. The movement of programmatic to local is already happening with an estimated 4.7 percent of media buys being attributed to local, according to Borrell Associates. Reviewing placements, conversion rates for advertising messages, calls to action and specific promotional offers can be valuable in informing future campaigns combining programmatic media buying with effective conversion tactics.
Programmatic will continue to grow, but its future success remains with tying it to longer range brand and franchise sales objectives on a local level. The more programmatic can be tied to meaningful ways of driving calls and traffic to specific locations, the more value brands and franchise organizations will place in its methods. DevHub has developed several high converting campaign extensions media buyers and brand managers can utilize to better inform their media buying process and deliver key secondary actions at the local level. Contact us to see how we can help improve campaign ROI and provide a greater understanding of the path to purchase.
About the author: Michael Taylor is an international digital marketing and sales strategist, helping companies understand digital transformation and how to build competitive digital portfolios. Michael is a former Senior Industry Analyst and Business Development Director with BIA/Kelsey on assignment for DevHub