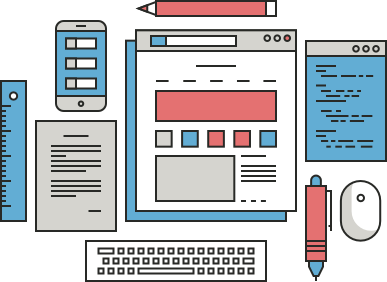 With Google's latest change to its algorithm, dubbed "mobilegeddon," publishers, hosting companies, franchise organizations, multi-location brands and media companies are all looking at ways to upgrade their websites and find ways to better coordinate local online marketing efforts. As we discussed in an earlier post, this update creates real opportunities for brands and providers.
Most scalable website creation platforms are template driven in order to simplify the production of websites and are managed via a static methodology that typically relies on color changes or "more images" to differentiate one from the other. This template driven approach can create some roadblocks towards the real goal, which is to continually evolve the platform's ability to deliver relevant local content, managing local promotions and extracting key data such as conversion metrics, A/B testing, local call volume, and variations on sales and response rate by location or region.
Understanding the limitations of current static template-driven platforms, a new breed of modern website development and management platforms have emerged to help migrate, update and provide flexible solutions to manage large volumes of websites and multi-location advertisers wanting greater local flexibility and reporting features. The new criteria brands, agencies and media companies are seeking in website development and management platforms include:
Seamless Migration – brands and publishers can't afford weeks or months to migrate the hundreds or thousands of websites they manage. Down time equals lost revenue and the perception a company is no longer in business.
High-Conversion Guides – Insure templates in the platform are: 1) designed using big data focusing on conversion metrics and specific conversion types needed (by business type), 2) that ongoing conversion metrics are re-cycled back in to the platform, continually evolving the template gallery, and 3) enabling the sales and product channels to leverage this unique asset in sales conversations and pitches.
Third Party Integration – Websites have become digital hubs requiring more ways to track site and campaign success. Modern website platforms need to be flexible to include third party integration of call tracking, email marketing, social, CRM and more.
Conversion Metrics – Being able to understand and track conversion metrics AND automatically implementing those into design templates, and updated enterprise wide, means being able to consistently drive quality traffic and meaningful actions for advertisers.
Synchronization – as the digital hub, websites need to synchronize changes with other marketing vehicles such as listing and landing pages, social media sites and location pages. Making one change on a platform and having that change made automatically on other key online marketing sites is crucial.
Intelligent SEO – Modern websites have to take advantage of SEO practices and be able to respond to search platform changes. Combining SEO and conversion data, then using those findings to automatically update page level SEO in mass is critical to maintaining a site's search visibility and traffic flow.
Addressing the new mobile, location-based and social realities of search and website development means making "future-proof" decisions on website platform partners for the benefit of local advertisers, franchisees, and brands. Moving to a modern website platform not only provides new revenue opportunities, it also provides tangible value for website owners by streamlining their ability to update sites and use content and data effectively to drive results.
Co-Authored: Michael Taylor is an international digital marketing and sales strategist, helping companies understand digital transformation and how to build competitive digital portfolios. Michael is a former Sr. Analyst and Business Development Director with BIA/Kelsey acting as an advisor for DevHub.
Ed O'Keefe is DevHub's CEO and an international Operating Partner. He's built large scale businesses around almost every website platform and brings best of class tech and business process to scaling go-to-market programs for Enterprise, Franchise and Agencies globally.