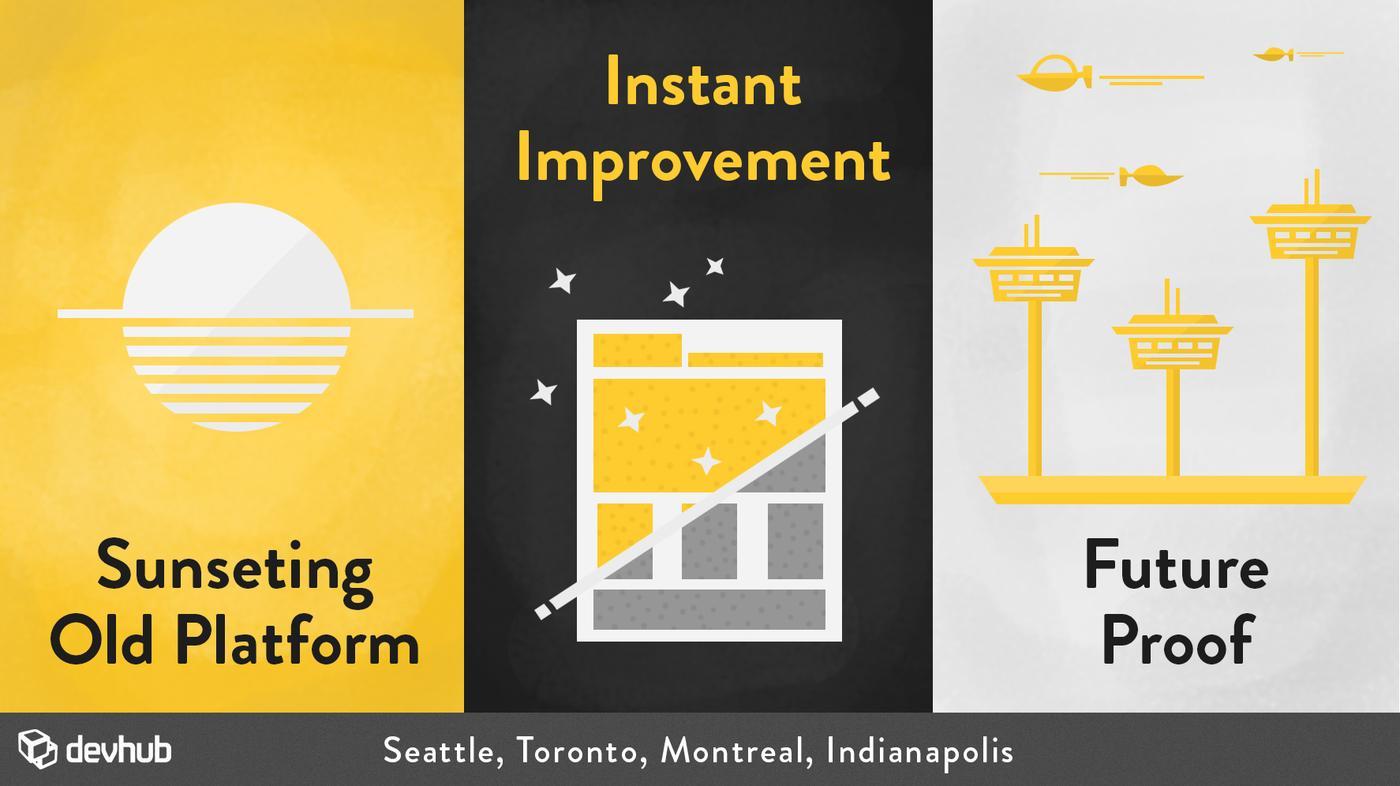 For the past two weeks we are continuously booked with demo calls around how DevHub solves for flexible URL options. DevHub's Landing Page and Proxy solutions both support flexible URLs which allows our partners to manage campaigns on custom domains or even under a Customer's existing domain.

Additionally, below are 4 blog posts and summaries related to Google ETA and DevHub:
July 7th - DevHub Supports New URL Requirements for Google's Expanded Text Ads - Partners have previously been able to create Ad Units that show the Customer's Domain or Website URL, but have the link from the Ad go to a different destination. With these new URL requirements, partners now don't have that option and the Ad Unit will automatically show the final destination URL.
July 17th - Update: Google Expanded Text Ad Capabilities - Media companies, digital marketing agencies, ad agencies, and local advertisers have the opportunity to help their text ads work harder. At DevHub we are ahead of the curve, having already built in new Google expanded text requirements for URLs into the platform and templates. Utilizing DevHub Proxy for this offers our users immediate use of the expanded text ads across all devices.
July 25th - Platform Migration Scenario: Google ETA and Landing Pages - With DevHub's proprietary migration tech, we are able to match sites/ landing pages 100% so our customers and their end customers do not know the difference. Unifying all disparate landing page campaigns, websites, vertical specific solutions on DevHub is easy and safe; and allows you to be ready for Google ETA instantly.
July 29th - Part Two: Platform Migration Scenario - Google Expanded Text Ads and Landing Pages - DevHub solves for the "proxy URL deprecation," or "deprecation of Whitelisted Proxies."
We will continue our coverage. Stay tuned.