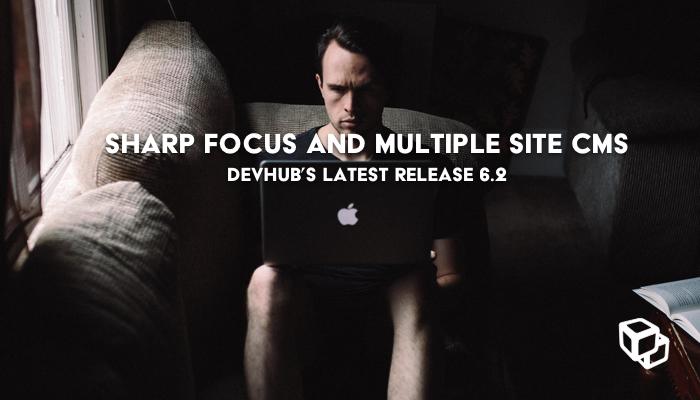 Preface: DevHub's architecture regardless of use case allows everyone to run the latest platform always - today it's 6.2 last week it was 6.1.3.
---
With content management systems of yesterday, Google's changing whims and the technical sophistication of marketing technology, DevHub stands tall: meeting designer expectations and product managers realities. There is a coming shift in what is demanded of content management systems. So it is striking to find many product managers still choosing Wordpress to scale digital experiences i.e. websites and landing pages to start.
In Seattle, DevHub has been innovating on their self described, "CMS meets Site Builder meets Wordpress on steroids." All customers using DevHub are always on the latest version no updates, down time, security issues; DevHub customers always run the latest without interruption to business.
"Most customers have no idea what version of DevHub they are running, they are focused on maintaining client relationships," explained Daniel Rust CTO/ co-Founder.
"DevHub customers span the globe in 6 countries, 7 time-zones and 5 languages...so far," Mark Michael co-Founder/ CEO shared excited.
DevHub is a relaxed atmosphere with customers using the platform as though they built it themselves. From digital agencies to media companies each uses DevHub for their unique purpose.
"To us its all the same. Mark Michael says, our customers/ partners want to call what they are doing unique whether thats websites for national brands or micro small business websites or landing pages at scale...and for them it definitely is...for us its all on DevHub so they can consume the way they are most comfortable, simple."
Often touted as Wordpress for multiple sites, DevHub is unique in that 3rd party plugins do not fail and security is almost a non issue. Yet adding more to the original website offering has never been simpler..pair with landing page, proxy site for SEM and add conversion tracking...no problem...do that across 100 or 1000 sites NO PROBLEM. Finally Martech and Adtech in one hub.