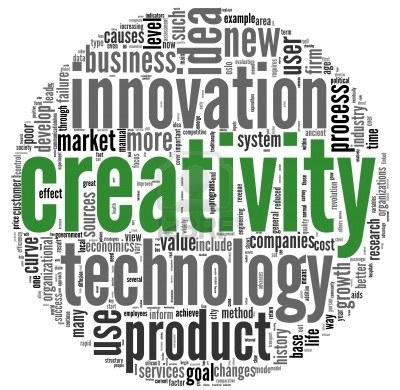 Advertising agencies have always made use of technology to support creative messages on behalf of its clients. However, the blistering pace of new media coming onto the market, the need for more immediate message development and deployment, and the pace of digital adoption has created a rift between fast developing ad technology and the creative development process of advertising agencies.
Over the last 20 years, advertising agency income "per unit of work has fallen 40%," according to agency consultant and advisor Michael Farmer. Another impact to agency revenues are brands going direct to ad technology companies to better manage the quickly changing digital media world. This need for digital speed, however, often leaves behind the creativity required to make messages relevant, noticed, on target, brand appropriate and drive specific calls to action.
The current need for data control and analysis has also given ad technology companies access to brand CMOs. The key justification for bringing tech media functions in-house is to exercise greater campaign control and reduce costs, particularly in the areas of media planning and buying, social media monitoring and data analysis. Scaling back billable hours and media fees reduces agency billing and fees for service creating significant margin squeeze. The need for creating reoccurring revenue streams and adopting quicker ways of executing on time intensive tasks all point to the utilization of technology.
While there are a myriad of digital solutions agencies can utilize, core digital campaigns focus on responsive websites, promotional landing pages, digital display (static and video), and store locator sites to direct traffic to local franchise or brand partner locations to drive specific calls to action. Combining the creativity of the agency and the ability of a tech media platform to quickly launch and update brand and local sites, mobile landing pages and display ad units, provides agencies a critical product set to offer brands. Technology platforms now allow campaigns to be launched or updated in days rather than weeks. Saving time and resources allows the agency to protect and often increase its margins. Utilizing a technology platform also creates a new reoccurring revenue stream for hosting and managing the brand and local franchise sites and distributing display advertising and listing updates while enabling quicker testing and data analysis.
The key is seeking out platform partners who can support creative executions by speeding production, local campaign updates, distribution and campaign feedback. Technology can't develop creativity, but it can speed it to market and analyze what drives conversions and leads to inform future messaging and executions. Advertising creativity and ad technology are certainly more powerful together than in competition. Call it the Yin and the Yang or the parts being more powerful as a whole. Call it what you will, we at DevHub just see it as smart business.
About the author: Michael Taylor is an international digital marketing and sales strategist, helping companies understand digital transformation and how to build competitive digital portfolios. Michael is a former Senior Industry Analyst and Business Development Director with BIA/Kelsey on assignment for DevHub