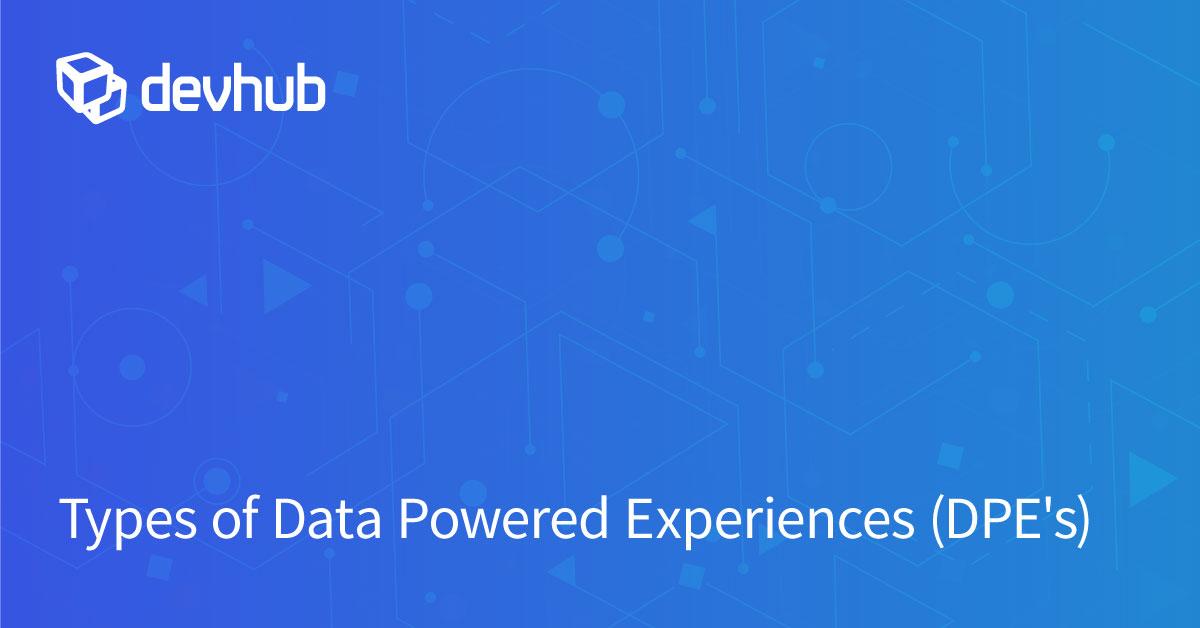 Every journey on the internet begins and ends with data. MarTech has recently become a buzzword. Why? Because figuring out how to harness data to nudge more people through your marketing funnel is a critical feature to any business these days.
So what do these data-powered experiences (DPEs) look like and how can they help your business? These are some of the digital experiences marketers can solve at scale.
Inventory Data and Promo Pages
As SKUs are uploaded to a site or stock is sold, inventory data changes. In turn, your promotional pages change. A spotlight is shone on top sellers and new items with persuasive product descriptions. Special offers, limited stock or deadlines for popular products trigger the scarcity principle and prompt visitors to add to cart. What are promo pages if not your virtual display windows? When optimized for mobile, they get shared through social media and email campaigns. They flash. They wow. They're a DPE.
Creating multiple promo pages is a must if you want to target different types of consumers. Landing pages with messaging that matches organic or paid search results are ideal. They meet expectations, satisfy visitor needs and generate qualified leads. As a result, they convert better and rank better.
Pricing Data and Landing Pages
Often, when a potential customer knows what they're looking for, they go straight to your pricing page This landing page is probably the most essential landing page of them all. It's the door by which many people will enter your site and it opens out onto the finish line.
Pricing pages need to be uncomplicated so that the path to conversion is frictionless. They can incorporate live chat options, Contact Us buttons linked to email, or they can simply list relevant FAQs about free trials and so on. Pricing pages educate and assuage fears.
Using the right technology vendor can make the process of updating details about prices and sales super simple. Moreover, you can make these updates at scale.
Images and Engagement
Images are made up of bytes upon bytes of data. And where there's a visual buffet, dollars usually follow. So much of content marketing is about story-telling that compels visitors to start a commercial relationship. This engagement is frequently facilitated by striking product photos or clean graphics. When colors and pictures inspire people to click, that's a DPE.
Videos and Interactive Pages
Videos increase behavior metrics. They boost click-through rates, help buyers make decisions and improve brand recall. Go to social media and your group texts and you'll find dozens of shared videos. This is content that moves rapidly and has immense reach.
You could be creating explainer videos with infographics or gamified animations that personalize engagement. You're creating an effective data-powered experience for your audience. Clicking on interactive videos reveals product info or takes people directly to pricing pages - that's a smooth slide right down your marketing funnel.
Location Data and Local Pages
Location data creates a DPE by tailoring content for a geographical niche. For a business that operates internationally, landing pages need to speak to local audiences.
Sometimes this means intuitive translation and other times it means creating unique location-specific content that search engines look favorably upon. Beyond highlighting NAP data, you might want to tweak branding and this necessitates flexibility.
The Challenge - Flexibility at Scale
If your company spans numerous countries, or you operate in one region but you have thousands of SKUs, you might be wondering how you can scale up your DPEs. Fortunately, switching up your images and videos, SKUs and pricing, as well as location-specific content is pretty easy.
Finding white-label software that provides the architecture to easily publish your pages is a good place to start. Migration shouldn't be a headache and neither should third party integration.
A new generation of tools for enterprises automates rules and takes the legwork out of making changes. Dynamic code in templates enables flexibility.
We all know that duplicate content is anathema to search engines. With new user-friendly tools, employees without technical know-how can quickly customize content while retaining consistency across markets. Outsourcing basic tasks to specialist IT departments and costly external creative agencies is no longer necessary.
New tools can eliminate the grunt work of manually inputting and deploying changes on one tedious page at a time. They also enhance productivity because they free up employee time to do more value-creating tasks for your company.
These efficiencies are supported by growing adherence to best practice in the industry. Finally, Security measures protect the all-important data that fuels successful DPEs.