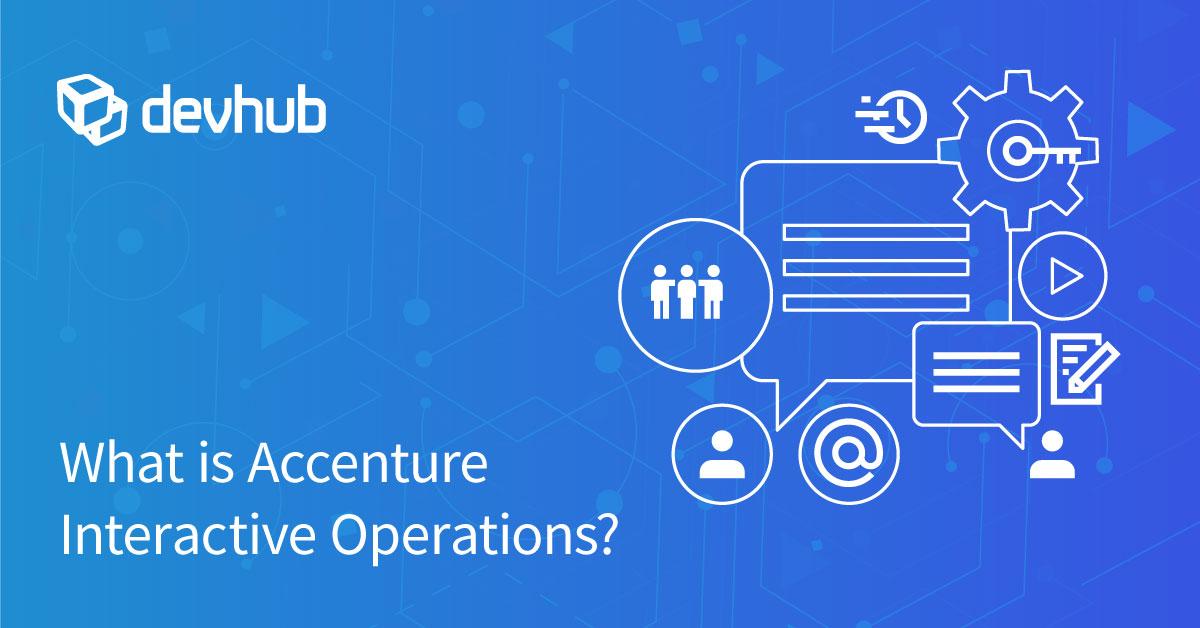 Accenture Interactive Operations is a subsidiary corporation of Accenture. This subsidiary corporation creates a marketing growth engine for clients as a managed service. It is a team that collaborates both with other teams within Accenture and with independent companies that provide valuable marketing tools and services.
End-to-End Experiences
One of the main facets of the service provided by Accenture Interactive Operations is that it creates an end-to-end experience, rather than individual elements. Every aspect of the user experience, including UI/UX, channel mix, data insights, artificial intelligence, and content libraries is managed by Accenture Interactive Operations. This allows them to use their deep industry experience and infrastructure to transform and deliver business outcomes.
Partnership with Adobe
Recently, Accenture Interactive Operations partnered with Adobe. This partnership provides advanced Adobe tools that allows Accenture Interactive Operations to streamline the design of its projects. The result is that many recent projects have taken roughly half as long to build as they would have before the partnership. This allows Accenture Interactive Operations to respond more quickly to the constantly changing marketing industry.
Approach to Marketing
The primary goal of the Accenture Interactive Operations team is to help clients grow and improve performance. This is primarily achieved through scale marketing programs.
All of the previously mentioned tools are focused on supporting those marketing programs. These tools allow the Accenture Interactive Operations team to use predictive analytics to target and attract the right demographics of customers. The targeted marketing material is optimized to enhance customer loyalty and to increase the revenue from the customer life cycle.
Comprehensive Marketing Asset Management
Rather than creating their own marketing departments, many companies simply rely on Accenture Interactive Operations to manage all of their marketing needs. The Accenture Interactive Operations teams can create, maintain, and manage assets across all media channels. Marketing assets are carefully checked for brand compliance to ensure optimal benefits from asset usage.
Much of this process has been automated so that it is consistent and quick. This improves the benefits that clients receive from this asset management, both in terms of customer engagement and in terms of customer conversions.
Marketing to Scale
The marketing experience created by Accenture Interactive Operations is both personal and broad. Individual customers receive a personalized journey through the marketing materials that is designed to best engage them based on their specific interests and needs. At the same time, the overall marketing experience is scaled to fit the size of the company. This ability to create a large homogeneous marketing experience that is also personalized to individuals is what makes Accenture Interactive Operations stand out.
Global Operations
Accenture Interactive Operations is a company with a very large footprint. It is serving clients in over 120 countries and works with individuals that have specialties in over 40 different industries. This all translates to a marketing company that offers an expansive infrastructure and almost unparalleled knowledge and experience.
A Leader in Marketing
Businesses that are looking for an edge in marketing should consider partnering with Accenture Interactive Operations. Even if they already have an internal marketing department, the technical infrastructure and experience of Accenture Interactive Operations can save thousands, or even millions, of dollars. If they don't have one, the Accenture Interactive Operations team has the knowledge to jump-start the growth of partners through scaled marketing.