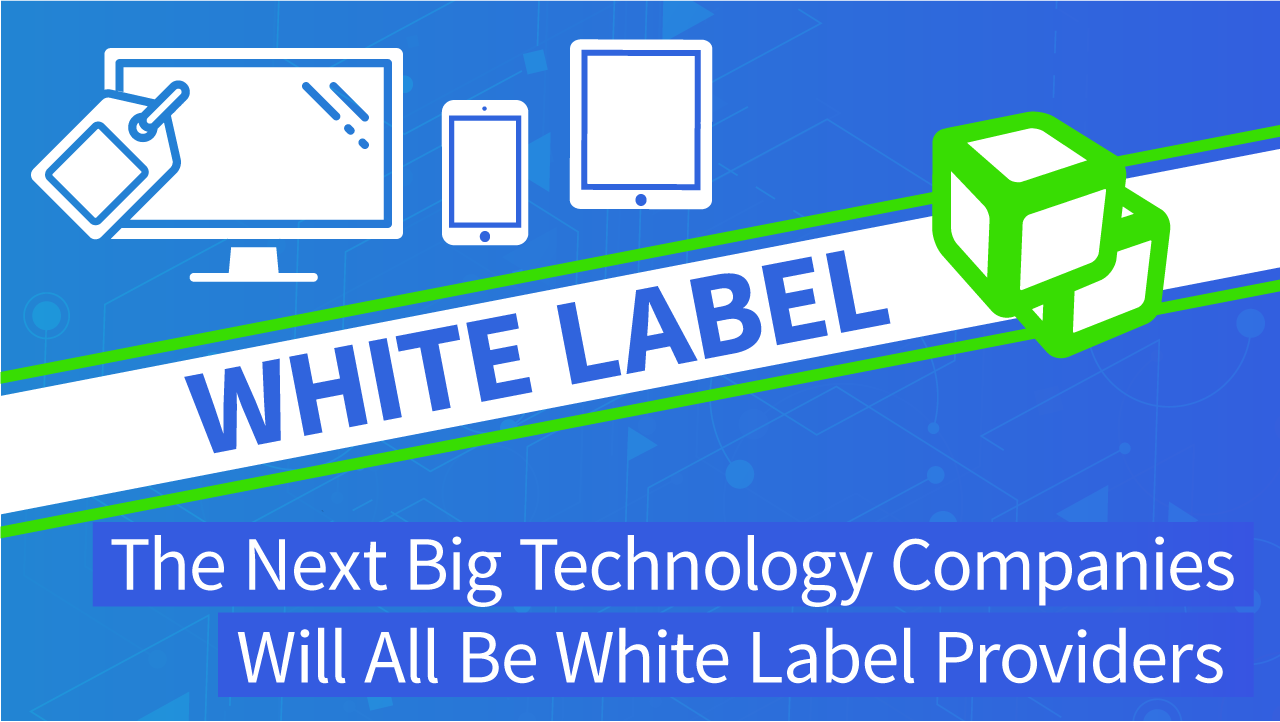 (Off Screen:) WE'RE ON!
COOL!
HEY! GOOD DAY FROM DEVHUB'S HEADQUARTERS HERE IN SEATTLE, WASHINGTON.
THIS VIDEO I THINK WILL BE PROBABLY BE THE QUICKEST ONE WE EVER DID BECAUSE I JUST WANT TO PUT IT ON RECORD THAT I BELIEVE, THAT THE NEXT BIG SAAS COMPANY WILL BE IN THE WHITE LABEL SPACE.
AGAIN IT TOOK ME FOREVER TO EVEN LOVE THIS WHOLE IDEA OF WHITE LABELING, BECAUSE EVEN THOUGH YOU CAN'T - I GUESS BEHIND ME ON ONE OF THESE MONITORS HAS ALL THE LOGO'S OF THE END USERS OF OUR BRAND, BUT I WOULD SAY OF THOSE 99+ THAT BASICALLY NOT ONE OF THOSE BRANDS KNOWS WE ARE POWERING THE ACTUAL EXPERIENCE.
AND I THINK THAT GOES FOR A BUNCH OF THE PEOPLE WHO, YOU ALL PROBABLY SEEN THIS LANDSCAPE AT SOME POINT.
I MEAN WE'RE A SPECK IN THE UNIVERSE BUT THERE ARE SOME BIG SPECKS IN HERE THAT ARE FROM LIKE I SAID ORACLE AND SALESFORCE
AND THE WAY TO PLAY, IN OUR CASE, THE WAY TO PLAY IN MULTIPLE BOXES IS BY WHITE LABELING.
SO I FEEL LIKE AT OUR SIZE AND WHAT YOU COULD BE BUILDING YOUR BIGGEST CHANNEL MIGHT BE WHITE LABELING
IT'S HARD BUT ONCE YOU'RE IN; YOU KNOW MORE THAN EVEN YOUR CUSTOMERS, AND YOU CAN LEVERAGE THAT KNOWLEDGE TO FURTHER GROW YOUR BUSINESS YOUR ENTERPRISE.
SAAS / WHITE LABEL BUSINESS SO I'M PUTTING THIS VIDEO OUT ON THE RECORD I BELIEVE THAT THE NEXT BIG TECH COMPANY WILL BE SOMEWHAT RELATED TO THE WHITE LABEL SPACE.
THAT'S IT
SAID IT FIRST!
I THINK
If you like the content please like and subscribe to our YouTube channel.