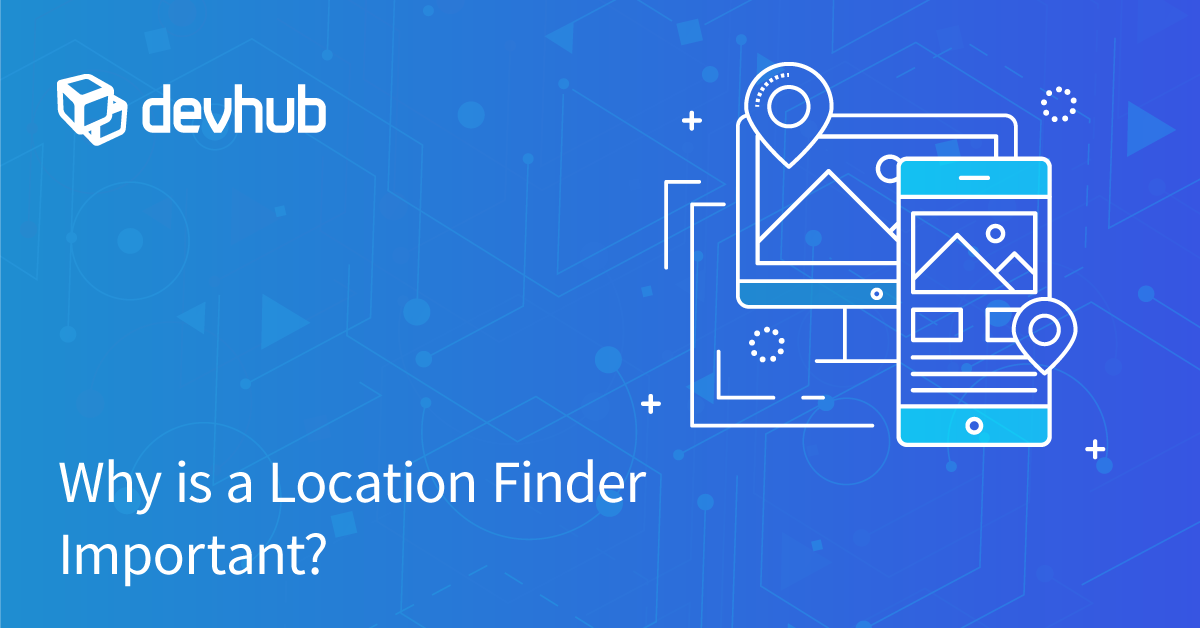 Potential customers fill the physical space all around your retail locations. But before they can come to your stores to make a purchase, they have to find you.

If they know you exist, they can go to your website and find your location. However, 80 percent of shoppers head to a search engine or even a mapping app such as Google Maps when they're looking for, say, motorcycle gloves. If you have a wide selection of motorcycle gloves, don't you want those shoppers to find you waiting just down the block for them?
The answer? A location finder. When you use store locator technology that puts your brand on the relevant location pages, your potential customers can find you online. That gives you a competitive edge.

Location finding tech has been working to get data correct for the last few years, but going forward from 2019, it has the capability to create a solid start to a complete, end-to-end customer experience. Take a look at some of the features a location finder can put in your hands.
Inventory Search
New location finder technology can incorporate inventory search at the local level, putting an end to the customer frustration of going to the effort of visiting your store, only to learn that you're out of stock on the item they're looking for.

With real-time inventory incorporated into geo-specific data feeds, the customer can walk through your front door with confidence. Of course, they can also complete their purchase online if they prefer (and you get the sale) — or you can plug in all your delivery options, making everything as easy as possible to complete the sale.
Voice Search
Those customers nearby who need to find your store? There's a good chance they're searching for you on their phones, probably by using voice commands. Or they're in such a rush that they're asking Alexa or other voice-activated speakers for help. When they ask for help finding motorcycle gloves, will your retail location show up on their voice search?
In fact, 52 percent of voice-activated speaker owners want the kind of information you want to give them: deals, sales, promotions from brands. If your basic location data is coded correctly using Schema.org standards, you're positioning yourself to be findable.
Syncing Your Location Finder With Paid Media
When you incorporate location pages as part of your marketing strategy, you optimize the local searches happening all around you organically. Your paid campaigns become more productive — and your paid traffic becomes cheaper because you're bidding on long-tail keywords that incorporate your correct location information and your dynamic inventory data.

If you want to see this in action, take a look at sites of major brands like Best Buy, Walmart, Target, and Starbucks. Each of these brands offers an end-to-end experience. Walmart features a "Search our store" option, and Best Buy tells you whether the product you're searching for is in stock and at which local stores.
What to Look For in a Location Finder
Let's start with what to avoid. Start by avoiding location-based platforms that don't let you update crucial information quickly and easily. If you can't make instant changes to your store address, your hours of operation and your current promos, you don't want to do business with that location finder.

Also avoid location-based platforms that don't allow inventory control at the local level. All they're doing is setting you up for bad reviews when customers can't get the items they've come in for.

So what features should you definitely look for in a location finder? Start with these:
Automatic geolocation
The ability to sync with and manage your business listings
The ability to expand to micro sites
SEO optimization
The ability to add Schema markup for voice and local SEO
Auto-completion of address searches
Filters for distance in both miles and kilometers
The ability to search within ranges
Smooth integration with your website
The ability to push promo updates to multiple locations at once
The ability to link location pages to your location finder
Filtering for specific features such as handicapped access or a liquor department
Responsiveness to mobile devices, preferably with a mobile-first design
Support for multiple languages
Full analytics, including event tracking and reports
Integration with your CRM and marketing automation platforms, including call tracking, pop-up forms and appointment scheduling where appropriate
Having a location finder puts you in control of your local digital strategy, allowing growth, customer awareness and customer retention without an outlay of marketing dollars. When your customers can find you easily, you can connect with them on their terms and turn your local marketing into a complete customer experience.