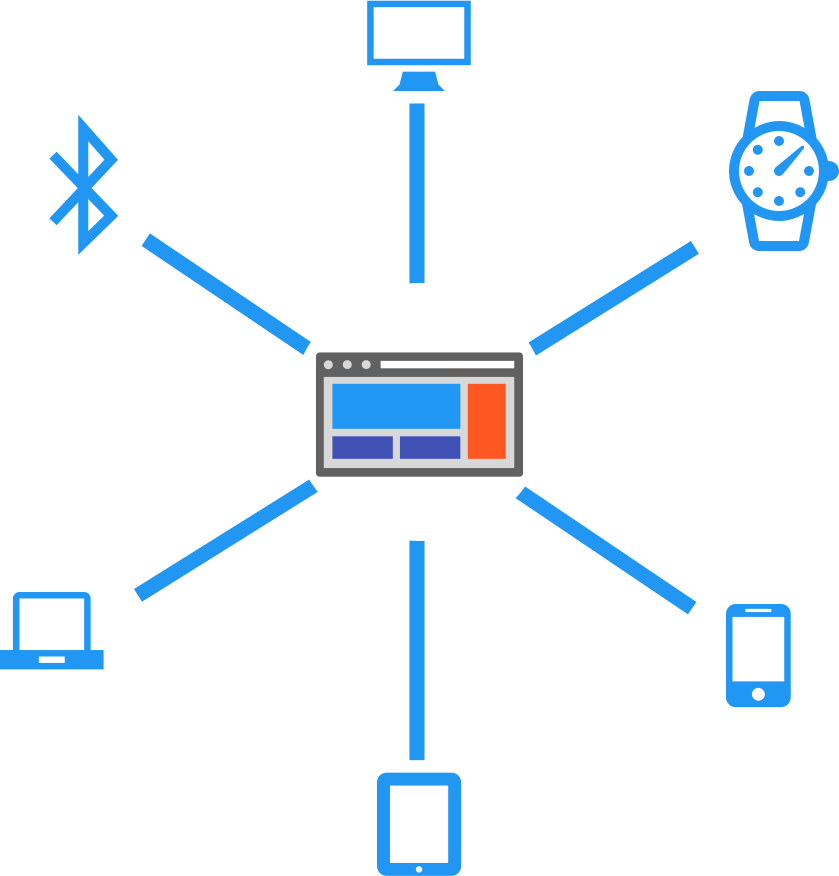 Both national and local merchant advertisers clearly understand that their audiences have moved online and are searching for their locations on the go, on mobile, and tablets. Recently released Thrive Analytics data reveals consumers are accessing local information increasingly on the go with seventeen percent in the car and thirty-five percent on the go. BIA/Kelsey goes a step further reporting, ninety-seven percent of consumers use internet when researching local products/services.
Gone are the days when websites were online brochures. The modern website has become the hub of all online marketing. No matter the campaign element, all roads lead back to the website and custom landing pages. As the hub of all online marketing, a company's website needs to perform many more functions in order to convert visitors. From the basics of clear navigation, to more sophisticated ecommerce and scheduling applications, the website is an integral part of campaign planning.
In a BrightLocal survey
"thirty-six percent of respondents said that a clear and smart website gives a local business more credibility."
Consumers now conduct more of their research online before contacting a business. Digital advertising, listings and local search all drive customers to your website's doorstep, but often this is where the ball gets dropped. Frequent miscues include not sending prospects to the exact page they were seeking, poor optimization for mobile viewing, not developing a campaign specific landing page that compliments the online campaign, not having campaign measurement in place to attribute traffic, and not offering ways to find specific local outlets.
As content is frequently shared on social media sites, it naturally draws audiences back to the main website. Integrating social media links and content on websites has become the norm for local merchant marketing efforts. Having a website that allows easy posting and housing of blogs, video or written content extends its value, improves SEO, and offers more ways to be found in searches by topic and by location. But, what good is content if the main website does not provide additional opportunities to educate, engage and ultimately convert prospects into customers?
Leading prospects to your company's online front door then delivering a poor experience is of no value. Your website needs to work harder and learn from the campaigns and site traffic to continually understand what improves your conversion rates on the site and through other online campaigns. DevHub creates and manages highly converting sites, landing pages and dealer locators that work harder to support site visits as well as improving marketing campaign performance.
About the author: Michael Taylor is an international digital marketing and sales strategist, helping companies understand digital transformation and how to build competitive digital portfolios. Michael is a former Sr. Analyst and Business Development Director with BIA/Kelsey on assignment for DevHub.