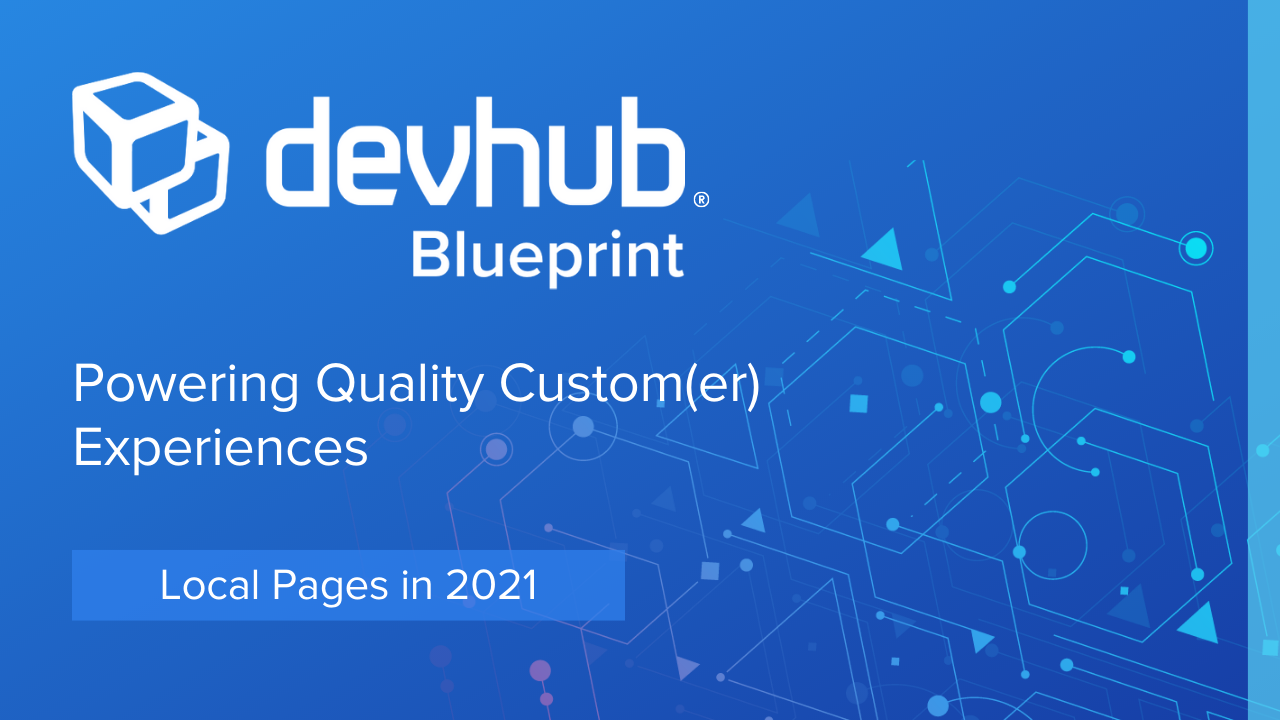 by Abdul Umer, DevHub's Head of Marketing
As the newest member of the DevHub team as the Head of Marketing, already 6 months in, and when I started I was excited because it felt like the company is at a tipping point, or close to breaking-through and getting the recognition it deserves as a very flexible solution for businesses (or campaigns) that need an easy way to scale. I've spent the last 6 months with Mark (CEO & Co-founder) - talking to our partners, current, former, active, could-be-more-active, and prospective. It really has been a warm welcome - DevHub's partners are some of the very best. All are the best at what they do, consummate professionals, authentic, and most powerful for me - huge supporters of DevHub and want to see us succeed.
The best part? 6 months into the role I still feel the way I did when I started - we're close to breaking through.
Why?
The answers have ranged from because you "like us 👍" to "because the tech is great - just not easy to explain to clients that can use it."
The reality is, DevHub's platform is flexible with many, many applications, here's a quick run-down:
Local Marketing

​Local Pages

Store Locators

Local Sites

Landing Pages

Channel Marketing

​Catalog Microsites

Sites

Landing Pages

Dealer Locators

Dealer Profile Pages

B2B Marketing

​Landing Pages

Microsites

SEO Pages

SMB

​Landing Pages & Microsites

Websites

Reverse Proxy
The consensus here at DevHub is that Local Pages are where we're winning and we're seeing the most growth. It's the first "bucket" I'm attacking - and when I say attacking, I mean that I'm focused on creating the collateral, resources, and tools that we at DevHub need to talk about Local Pages from a place of authority. For our partners that means they will we be able to use these resources when they go-to-market with our solution from prospecting to post-sale. It's a playbook that we're introducing as our Local Pages Blueprint, and if we've spoken in the last 6 months, you likely already know about it. If you'd like to learn more, sign up for my Local Pages newsletter for the latest news in the Local space, and the latest resources developed for the Blueprint.
As a marketer, it's the lowest-hanging fruit for compelling and easy-to-communicate use cases. My job is to enable our partners to go-to-market with Local Pages confidently - and weI think I can do that well because I've immersed myself in this niche by interviewing everyone I can, spending quality time with our partners, researching the marketplace, researching the competition and reading everything I can get my eyes on. I've arrived at the conclusion that DevHub's Local Pages solution works really, really well for multi-location businesses with 20+ locations - in fact - ours is likeliest the best solution available
If I could sum up what DevHub is the best at in a tagline, that tagline would be:
DevHub - Powering Quality Custom(er) Experiences
And that's exactly what we're doing for our partners and the brands they work with. Every brand and business is different. Our professional services team works with yours to scope the right solution with the right integrations. We build and deliver a white-labeled experience that's customized down to the source code.
In the context of Local Pages, DevHub enables its partners to deliver on the promise of personalizing the online experience for each and every one of their client's physical locations.
What intrigues me most is the application of DevHub's platform for quick and easy landing pages for businesses spending multi-millions of dollars on ad campaigns that need to drive traffic to effective, and very importantly, brand-safe landing pages. Sounds easy-to-do, but DevHub likely does it better from what I've seen.
So what's driving my enthusiasm?
My background is in media, that includes all types of paid advertising, driving and optimizing (paid and organic) traffic, optimizing campaigns, and optimizing each of this individual elements for the best performance. Understanding how all of those pieces work together and communicating that has always been where I've found myself career-wise - not the most exciting for most, but a real challenge! You try to explain OTT to the broadest audience possible!
A "truth" I've picked up over the years is that organic traffic (a real search from a real person) is the best, most valuable traffic a website can receive. A search like "bakeries near me" is gold for your local baker. If that bakery can show up at the top of a Google Search, and if that bakery's local page can provide all the info the customer is looking for, they're likely going to call the business, schedule a dessert consultation (real thing), look for directions, and maybe even place an order for pick up or delivery. This person is going to do that because they have a need and the information they just found gives the person everything they're looking for. It's a classic case of being at the right time, at the right place, with the right information.
More to come!
If you want to follow along with the Local Pages Blueprint even if you're not a partner yet, sign up for my newsletter here.